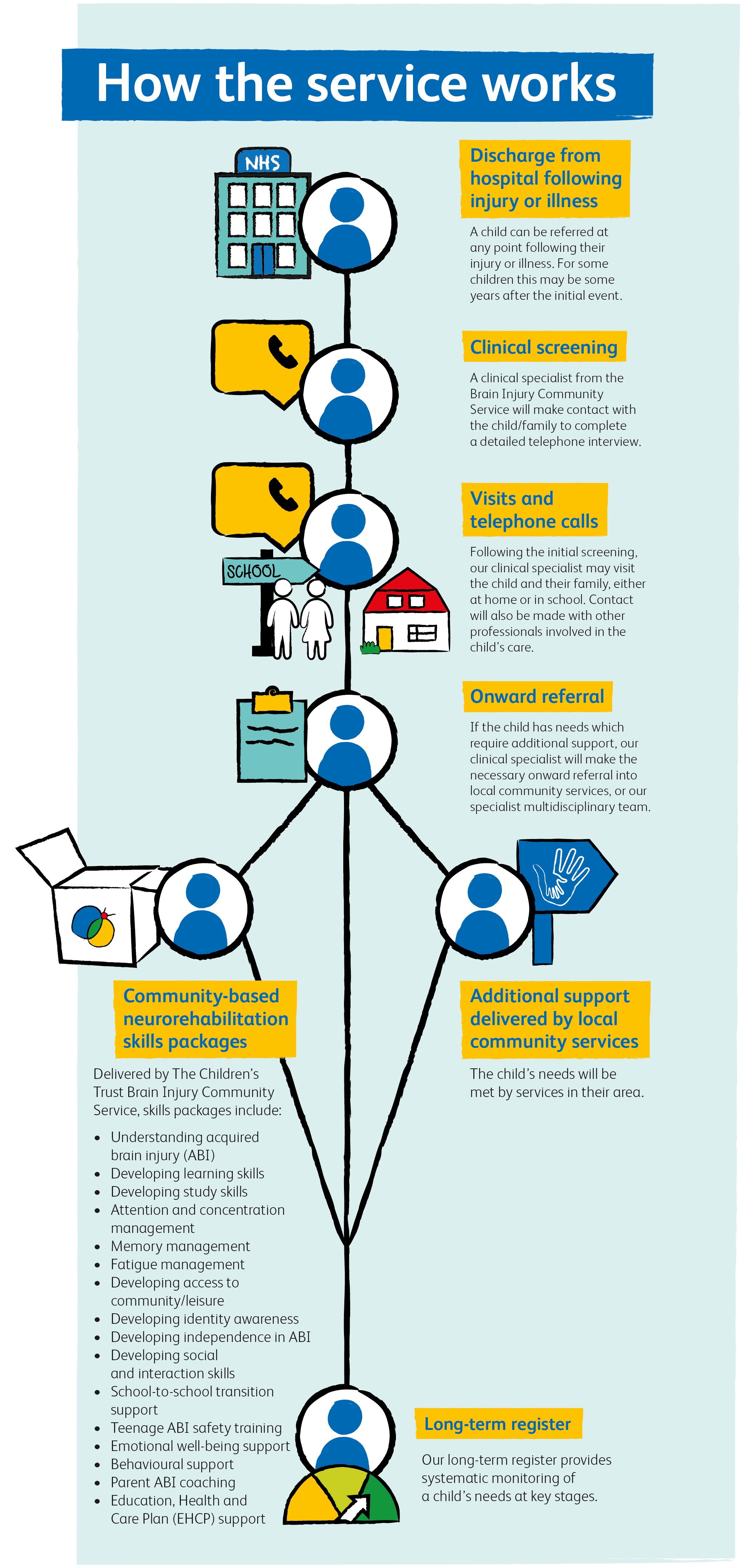 We provide a range of support centred around the child or young person. We offer clinical screening, advice and onward referral, as well as community-based multidisciplinary neurorehabilitation. A long term register is also in place to monitor the needs of the child or young person at key stages of development and offer support if new needs arise.
In addition, the service also works to raise awareness of acquired brain injury and provide clinical training to those working in the field. This service is underpinned by research.
The Brain Injury Community Service supports children and young people who:
have a confirmed or suspected diagnosis of an acquired brain injury, either recently or some years ago
are medically stable
are 18 years and under at the time of referral
are registered with a UK GP
These children and young people no longer require intensive therapy but would benefit from some level of therapeutic support. They may have a combination of cognitive, communication and behavioural difficulties including:
learning new information
concentration and memory
understanding and using language effectively
developing independence skills appropriate for their age
making and keeping friends
staying safe
controlling emotions and impulses
managing fatigue
getting enough sleep
These difficulties may impact on their participation at school, within social situations and at home.  Things which would come naturally to a typically developing child may be difficult for a child with an acquired brain injury such as learning to get organised for school, completing tasks at school and at home, or simply fitting in with a peer group.