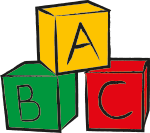 We are so incredibly grateful to everyone who donates, volunteers or runs fundraising activities on our behalf. Our supporters are at the heart of what we do, and your gifts of time and money really do make a difference.
At The Children's Trust we promise that our fundraising will be Legal, Open, Honest and Respectful. We want you to know how much we value your support of children and young people with brain injury:
Keeping our Supporters Safe
Our priority is always the health and wellbeing of the children and young people we support and their families, as well as our volunteers, supporters and staff.  
We are following guidance from The Fundraising Regulator and the Chartered Institute of Fundraising on how we conduct fundraising activities in a responsible way in light of the Covid-19 pandemic, and we will continue to review and adjust our plans accordingly. 
We would like to thank everybody for their support and understanding as we manage this challenging situation. If you have any questions or concerns, please contact us on enquiries@thechildrenstrust.org.uk
We recognise that you make our work possible
Each and every one of our supporters is important to us
We are grateful for your generosity as our work would not be possible without you
We appreciate every gift no matter how large or small because every penny donated to us helps children with brain injury to live the best life possible
We will make sure we explain how your support makes a difference for children with brain injuries
We respect you and your personal information
We are committed to best practice in fundraising. We are registered with the Fundraising Regulator, the independent regulator for charitable giving, and adhere to their Fundraising Code of Practice as well as our own Supporter Promise
The Children's Trust will safeguard the security of your personal data and ensure that your transactions are secure
We will securely keep your details on our database to record your donations, and to keep in touch with you about our work
We promise never to pass on your details to third party organisations
We fully comply with all relevant laws and standards. Including the General Data Protection Regulation 2018, the Privacy and Electronic Communications Regulations 2003, the Fundraising Preference Service, the Mail and Telephone Preference Services and HM Revenue & Customs rules

We value our relationship with you, respect your wishes and will support you through your journey
We will make it as easy as possible for you to contact us and give you all the information for you to make an informed decision about how, or whether to, support us
We will work hard to build a lasting relationship with you, sharing our achievements and progress and will let you know where your money goes
We will listen and actively encourage your feedback to help us improve the work we do
We will tailor our contact so it's right for you
We want you to feel connected to the work your support is making possible and hope you'll want to hear more through updates and opportunities to get involved. We will only ever contact you in the ways you are happy for us to
If you tell us you'd rather not be contacted, or you'd rather we didn't contact you in a certain way, we'll respect, and act on, your wishes
You can change your mind about what you receive from us at any time, just get in touch with our Supporter Care team - details of how to do this are shown below
We are rigorous and work to the highest standards
We are sensitive when engaging with individuals who may be vulnerable and all staff, third party agencies and volunteers are expected to follow our Vulnerable Peoples Policy
We train and monitor third party agencies we work with to ensure they abide by the same codes and rigorous standards as we do. They are expected to comply with these at all times and if they do not meet these we will act quickly
There may be an occasion where you are unhappy with aspects of our fundraising. We promise to investigate all complaints we receive in line with our Complaints Procedure and if we have got something wrong, we will put it right

Get in touch
If you have any questions about our fundraising or would like to change how you hear from us then please get in touch with our Supporter Care team.
Telephone: 01737 364 349
Email: supportercare@thechildrenstrust.org.uk
Post: Supporter Care, The Children's Trust, Tadworth Court, Tadworth, Surrey, KT20 5RU
If you write to us please remember to include an address or phone number so we can respond to your query.