Coronavirus update...
We need your help
We care for children with severe brain injury and neurodisability who are most vulnerable. There is no option but to continue our specialist care during this crisis. But we can't do this alone. 
The crisis is having a huge impact on our fundraising, so we're relying on kind supporters to help see us through – by sending a donation today.
Our charity shops have closed, fundraising events and sporting challenges cancelled. We are set to miss out on hundreds of thousands of pounds in the next few months alone.
The best way you can help, is to make a kind donation now. We know you'll be thinking of us at this difficult time and will help if you can.  Thank you.
---
All around the country, children are displaying pictures of rainbows in their windows, to spread hope in these difficult times. One of the children who is currently staying at The Children's Trust has painted a beautiful rainbow for us. It would be lovely if you could display our rainbow, to show you are thinking about the children here at The Children's Trust.
Download The Children's Trust Rainbow
---
Donating by phone 
If you'd prefer to donate by phone, please call our supporter care team on 01737 364 349
For any further questions please email [email protected] or call 01737 364 349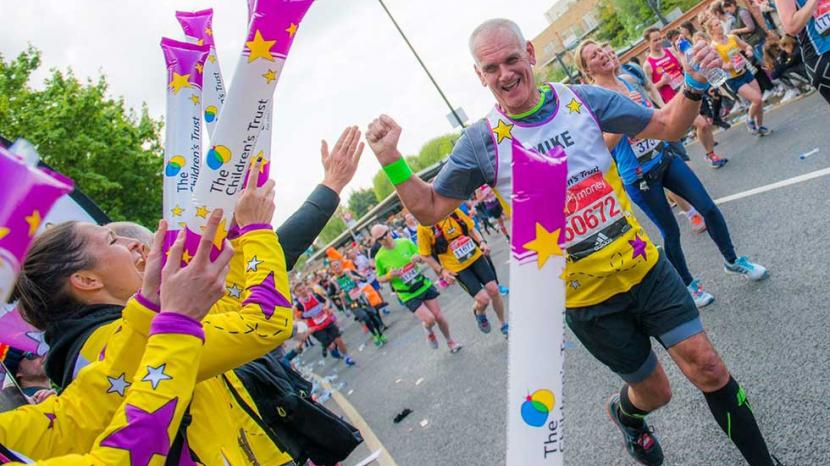 Take part in an event to support children with brain injury and neurodisability
We rely on over 1000 volunteers a year to support the work we do. Whatever your skills and experience, no matter however much time you can offer, we have a volunteering opportunity for you!
Help a child with brain injury learn to sing through the transformative gift of music therapy