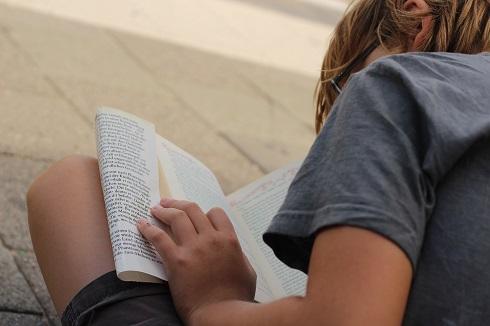 Published: March 2022. Date of brain injury: February 2020 (child aged 9 years)
It was a normal day, just before 6 o'clock in the evening. I picked the children up from school and we were driving home discussing what type of pasta to have for dinner when the accident happened. Our car was hit head on by a drunk driver.
Once the paramedics arrived, we were all checked over for initial injuries. When it was decided that I would need to be taken to hospital, the ambulance kindly diverted via my brother's house so the children could stay with him.
It was an incredibly difficult time for us as a family. We were all struggling with various physical injuries caused by the accident, and the children were also terrified about being in a car again.
Changing behaviour
Things became even more scary when we started to notice the changes in Zach.
He couldn't remember simple things, for example where the mugs and plates were in the kitchen, and his behaviour changed as well. He became more tearful and suddenly had a very short fuse. It was so unlike Zach.
Due to the COVID-19 pandemic he had also had to switch to online learning, and he really struggled to focus. He would just zone out for minutes at a time and couldn't concentrate in any of his lessons.
A confirmed diagnosis
A few weeks after the crash, having raised our concerns with the doctor, Zach was diagnosed with post-concussion syndrome – also known as persistent post-concussion symptoms. We wanted to understand what this meant for Zach, how it would affect him, and how we would be able to help.
We hadn't heard of The Children's Trust Brain Injury Community Service (BICS) before but a friend of ours who is an Occupational Therapist recommended it. We were then referred to the team and met Natalie who would be our lead contact.
Specialist support
Natalie was amazing; it was so comforting to have someone to speak with, not just for reassurance purposes, but also to discuss various tactics to help support Zach.
To work on his short-term memory, Natalie recommended repeating certain activities and then trying to get Zach to remember what to do next.
Knowing that Natalie was there, and we could reach out at any time really helped me to stay calm – she was an amazing soundboard.
Natalie worked closely with our family and Zach's school.
Explaining how she worked with the family, Natalie Martlew, Highly Specialist Occupational Therapist for The Children's Trust, said: "I supported Zach and his family for about a year. My main role was providing support and advice to Katharine.
"Zach had difficulties with memory and Katharine had also explained how his personality had altered and he was much less organised since the accident. I was able to provide them with several different resources to help Zach both at home and school.
"I also liaised with Zach's school directly to make sure they had information on how best to support Zach and answer any questions they had – but he was doing really well in lessons, so they didn't need much input."
Continued contact and looking to the future
Natalie checked in with us regularly to see how Zach was, and was very patient on days when we would keep missing each other's calls! Her advice was invaluable, and she was always on hand to answer any questions we had. Big or small.
Zach is now on the BICS' long-term register, which is in place so that brain injury specialists can continue to monitor Zach's needs at key stages of his development. If at any point Zach does require more support, then the team would be there to provide it.
We cannot thank Natalie and the team at The Children's Trust enough for all their support during a really challenging year. Zach is doing so much better now, and we can't wait to see him progress further in secondary school and beyond.