The theme for this year's World Mental Health Day, run by the Mental Health Foundation is 'Mental health in an unequal world'. 
Good mental health is characterised by a person's ability to fulfil a number of key functions and activities, including the ability to:
learn
feel, express and manage a range of positive and negative emotions
form and maintain good relationships with others; and
cope with and manage change and uncertainty.
This Summer, Annabee, who had a brain injury aged 14 in 2019, created a resource for other young people to help manage their mental health.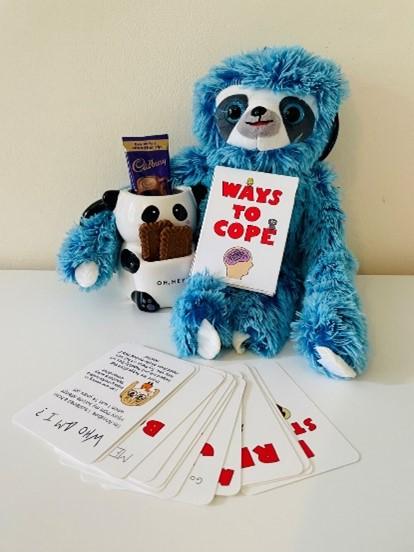 Annabee designed Ways to Cope Cards to provide other young people with strategies, positive quotes and encouragement.
Annabee said: "Since my rehabilitation I want mental health to be a topic that is widely spoken about and I want to share the strategies that helped me.
"All of the strategies on my Ways To Cope Cards are ones that I personally use. These can be used wherever, whenever and for any reason you want to use them."
To celebrate World Mental Health Day 2021 we're sharing resources from Children's Mental Health Week earlier this year. These include:
-    tips on building resilience
-    resources that can help young people with anxiety, worries and staying connected. 
-    activities that took place for children and staff at The Children's Trust to celebrate Children's Mental Health Week.
The World Mental Health Foundation has shared Top 10 tips for looking after your mental health:
Talk about your feelings
Keep active
Eat well
Drink sensibly
Keep in touch
Ask for help
Take a break
Do something you're good at
Accept who you are
Care for others.
You can find more information on our site on: