In 2019, at the age of 14, Annabee sustained a traumatic brain injury.
During rehabilitation at The Children's Trust, Annabee was supported by the psychosocial team who helped Annabee learn how to connect to her feelings and focus on her mood and how she shows emotions.
Annabee explained: "I didn't know what feelings were back then. Since my rehabilitation I want mental health to be a topic that is widely spoken about and I want to share the strategies that helped me.
"All of the strategies on my Ways To Cope Cards are ones that I personally use. These can be used wherever, whenever and for any reason you want to use them."
The playing card-sized cards are available on Annabee's Smarty and Numpty website. Smarty and Numpty are characters that Annabee created at The Children's Trust following her brain injury.
As part of her therapy, Annabee explored how Numpty, the part of her she thought was bad, was initially more influential and powerful than Smarty, and took charge. But Smarty survived and Annabee learnt how to deal with Numpty being there. 
Dr Louise Owen, Principal Clinical Psychologist, The Children's Trust, said: "Annabee learnt 'strategies to cope' and 'how to be confident again'. We used storytelling to talk about the emotions 'Numpty' and 'Smarty'. This led us on to coping strategies, where we said 'goodbye Numpty, hello Smarty!'."
Annabee's website explains who the characters are. "Smarty and Numpty were created by me to tell how I felt and to explain events that have happened in the past," said Annabee.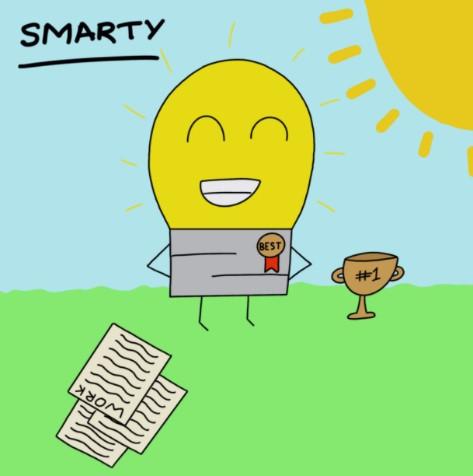 "I found that drawing my feelings worked best for me. They have taught me to talk about what I am feeling, even if I draw it. I encourage everyone to use Smarty and Numpty (or your own characters) to help you with what you need help with."
Annabee's Smarty and Numpty website also includes advice on Emotion, Coping and Mindset. Annabee said: "Being at The Children's Trust was a starting point to a better way of life.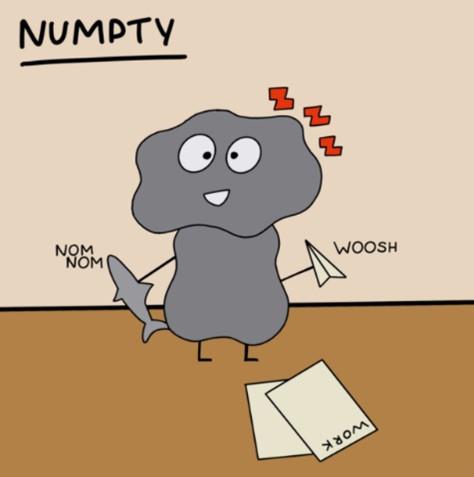 "Since I left in 2020 I have continued to think about my feelings and strengths and turn this into something that can help other young people just like me. 
"Smarty and Numpty have helped me, now it is their time to go off to help other people. My goal is to help at least someone, I am hoping to help many more."
You can visit Annabee's Smarty and Numpty website. Her 'Ways To Cope Cards' are available in her online shop.