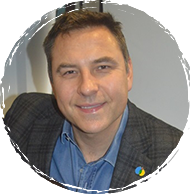 David Walliams OBE
The comedian, actor, TV-judge and No 1 children's author has supported The Children's Trust for several years and visited our headquarters in Tadworth on a number of occasions, including dropping-in on Christmas Day when he delighted everyone with a reading from his latest book. David has generously given a lot of time to The Children's Trust, hosting fundraising events and reading to the children, which brightens their spirits and helps with their rehabilitation.
Harry and Izzy Judd
McFly's Harry Judd and Author, Izzy Judd, are passionate about raising awareness of brain injury after Izzy's brother, Rupert Johnston, acquired a severe brain injury in 1997, following a serious car accident. Having visited the charity on several occasions and attended a number of fundraising events, the couple are keen to increase their support for the charity during one of the toughest challenges of its 36-year history.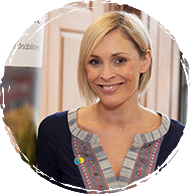 Jenni Falconer
The popular TV and Smooth radio presenter was announced as Ambassador of The Children's Trust 2019. She has been involved with the charity since 2009, and during this time has made several trips to the National Specialist Centre in Tadworth, seeing for herself the life-changing work undertaken by staff to help children and young people with brain injury relearn skills they have lost. Jenni has helped the charity to raise thousands of pounds for treatment and equipment by running three London Marathons in 2009, 2014 and 2019 and by hosting several fundraising events.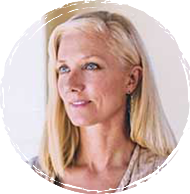 Joely Richardson
The Hollywood actress, who is passionate about raising awareness of brain injury after her sister Natasha Richardson sadly died from a brain injury in 2009, became involved with The Children's Trust when she agreed to voice the BBC Radio 4 Appeal for the charity in June 2017. Joely wanted to visit our national specialist site as soon as she heard about our work and has since spent lots of time with staff, children and young people learning about our work. Joely has helped us with fundraising campaigns and represented us in the city for charity days. She has also supported us at the Circus Event in London with her mother Vanessa Redgrave and she and her mother and her cousin Jemma Redgrave have all read at our Christmas Concerts.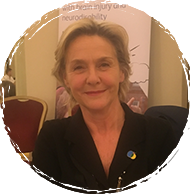 Amanda Burton
The award-winning actress consistently lends her support to The Children's Trust, hosting special events, visiting the children here and promoting the charity in any way she can. Amanda is a particular supporter of The Children's Trust School and has voiced videos and adverts for the charity.  She has also volunteered at one of our charity shops. 
Jacqueline Gold CBE
One of the UK's most successful businesswomen, Jacqueline Gold has supported us for several years, having a special connection with the charity. Her son, Alfie received specialist care here. In May 2012 Jacqueline unveiled a plaque to mark the opening of parents' accommodation at the centre.
Richard Hammond
The Top Gear presenter has an understanding of brain injury after having sustained a brain injury himself. He opened our Archie Norman building and supported the launch of our website providing information to parents on acquired brain injury, the Brain Injury Hub.
Nicholas Owen
Journalist and Broadcaster, Nicholas Owen has supported a large number of events for the charity, hosting many of our dinners and our Annual Christmas Concerts. Nicholas, who lives near our national specialist centre, enjoys visiting and meeting children and staff. He has recently become a volunteer driver for the charity and is donating some of his time to driving the children.
Elaine Paige OBE
Britain's first lady of musical theatre, singer and actress has been involved with The Children's Trust since the 1980s when she first presented the charity with a minibus. Since then she has remained a faithful supporter, visiting regularly and hosting fundraising events including the Elaine Paige Clay Pigeon Shoot.
Phil Tufnell
The former cricket ace is local to The Children's Trust and a regular visitor. Phil, now a popular television presenter, comes to many of our events and visits the young people on site, giving them inspiration in their sporting activities.
Holly Valance
The singer and actress became an Ambassador in 2015 and has supported the charity since 2011. Holly spoke passionately about the work of The Children's Trust at the Global Fashion Awards when she attended as a presenter on behalf of the charity. She and husband Nick Candy hosted a fundraising event at the Tower of London.
Sophia Warner BEM
Sophia, a member of 2012 Paralympics Great Britain Team, a TV commentator and the founder of the SuperHero Series, has cerebral palsy and a special connection to the charity as she received specialist treatment at The Children's Trust in the 1980s. She enjoys visiting the young people and speaking on behalf of the charity at events.
Adam Hills
The comedian and presenter of The Last Leg first became involved with The Children's Trust when he visited the charity in 2014 to meet Seb, a nine-year-old boy who had a severe brain injury and leg amputation following a road traffic accident. Adam has supported us since his first visit and helped to raise over £50,000 for vital therapy equipment by supporting annual comedy shows in London. He has also visited the charity with fellow comedians to put on a show for the children with brain injury and neurodisability and their families.