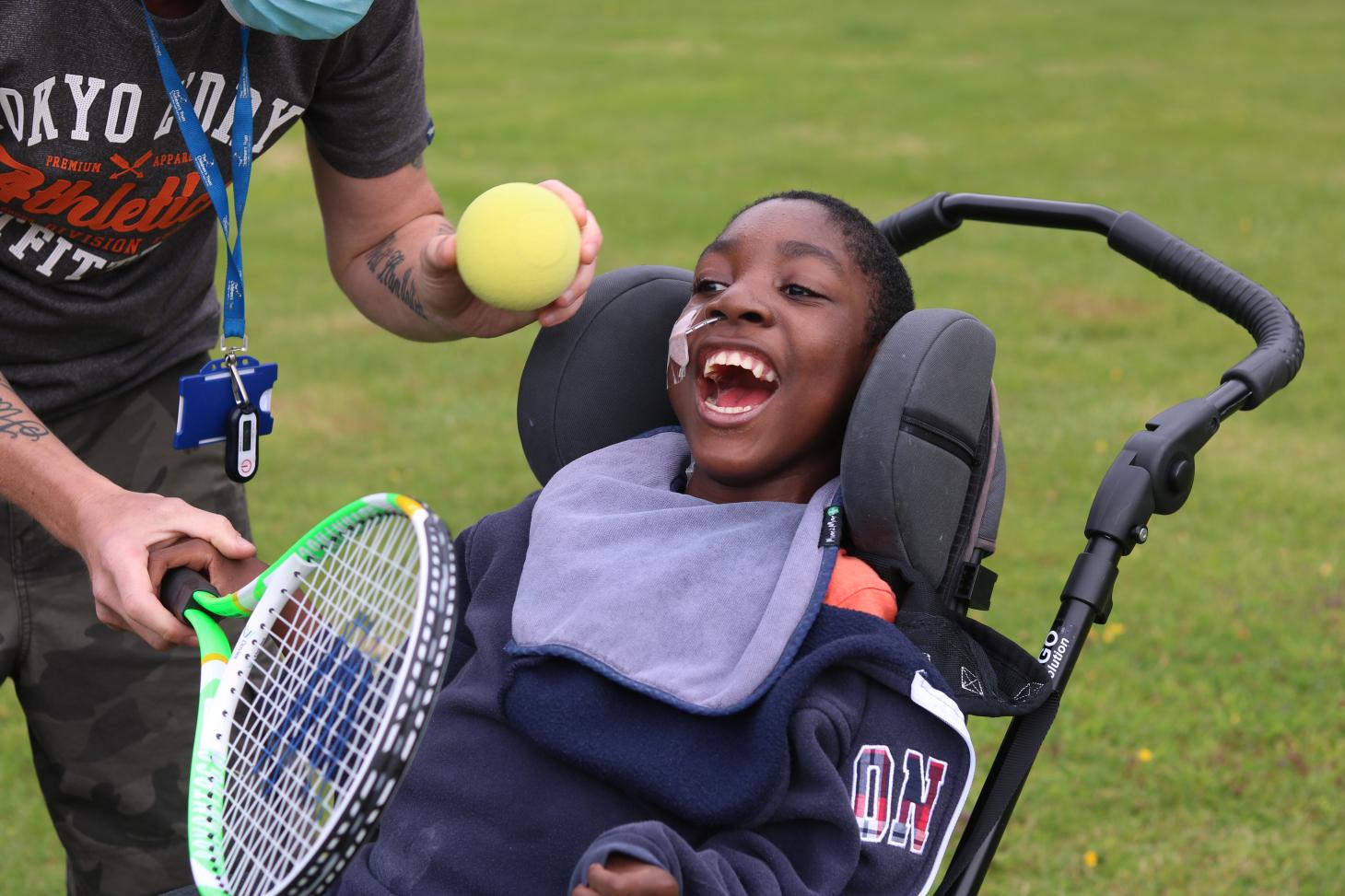 Young people at The Children's Trust enjoy Wimbledon-themed tennis day
Inspired by the recent Wimbledon tournament, a group of young people took part in a specially adapted tennis session at The Children's Trust on the 16 August.
The young people, with acquired brain injury and profound and multiple learning disabilities, engaged in a range of inclusive tennis activities using 'easy hitting stations', colourful Tennis Factory nets, rackets of varying sizes and much more. There was also a sensory activity that included tasting strawberries and cream and touching and smelling grass cuttings.
Many of the young people who are undergoing rehabilitation as a result of accident or illness will have spent months in hospital before coming to The Children's Trust and for most, this was the first time that they have been able to get involved in sports again and enjoy a social activity with other children.
Sharon Tuppeny, Head of Therapy Rehabilitation at The Children's Trust, comments: "Brain injury can be devastating for a child – it can mean they're unable to stand, walk, or even hold their head up. It's important that all the children we support are able to engage in the activities and have fun during their rehabilitation so the tennis day was the perfect way to achieve this. Thank you to The Dan Maskell Tennis Trust for donating the equipment and funding the coaching time."
The Dan Maskell Tennis Trust, a charity dedicated to serving tennis to disabled people and named after the late Dan Maskell 'The Voice of Wimbledon', kindly made a donation towards coaching and provided adapted equipment, including shorter rackets for an easier grip and mitts with Velcro straps for catching the ball.
ENDS