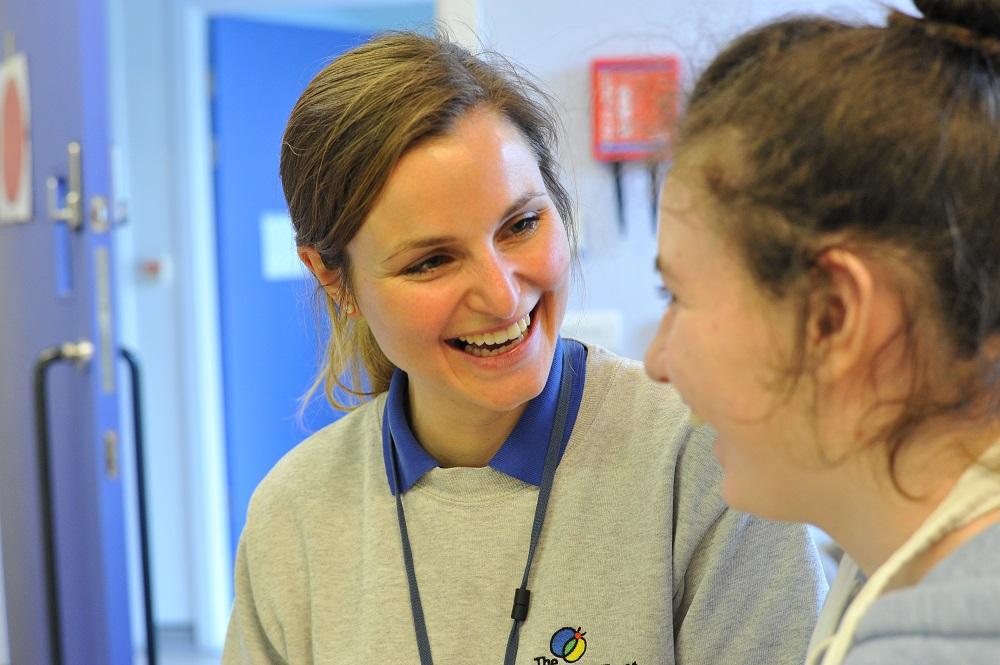 Outstanding! The Children's Trust celebrates top CQC and Ofsted ratings whilst facing its biggest challenge
Staff, children and families at The Children's Trust, a charity that supports children and young people with brain injury and neurodisability, celebrate this week after achieving 'Outstanding' from the Care Quality Commission (CQC) and Ofsted Care.
The news comes as the charity launches a special fundraising appeal in order to keep vital services running.
The CQC report, published this week, stated: "We saw positive interactions between children, young people and staff at all levels. We saw strong evidence of children and young people achieving exceptional outcomes."
The Ofsted Care report, published last month, stated: "Staff provide the children with high-quality individualised care and support. This results in the children making excellent progress, considering their specific complex health needs. Children have a wonderful experience that enhances their recovery, which includes some children learning to walk and talk again."
Yet celebrations come as The Children's Trust faces one of its toughest challenges in its 36-year history. Due to the cancellation of many of its fundraising events, and the closure of its charity shops, it is set to lose hundreds of thousands of pounds in the next few months alone. To keep vital services running the charity needs to raise £7 million a year and it has launched a special appeal to try and recoup the loss so that it can continue to support vulnerable children and families from across the country.
Jayne Cooper, Director of Clinical Services at The Children's Trust, said: "These are extremely challenging times for our frontline staff and healthcare workers who are wholeheartedly committed to continuing business-as-usual for the children and young people who rely on us. Some children, on 24/7 oxygen or ventilators, require monitoring and care around the clock. We are certainly going to need help from our supporters and the public in order to continue.
"Huge congratulations to a truly fantastic team who work tirelessly to maintain excellent standards at The Children's Trust. I cannot praise the team enough - you are all heroes."
To donate to The Children's Trust special appeal, visit www.thechildrenstrust.org.uk/donate
ENDS
3 April 2020
For media enquiries, contact The Children's Trust press office on [email protected] or 01737 365865.