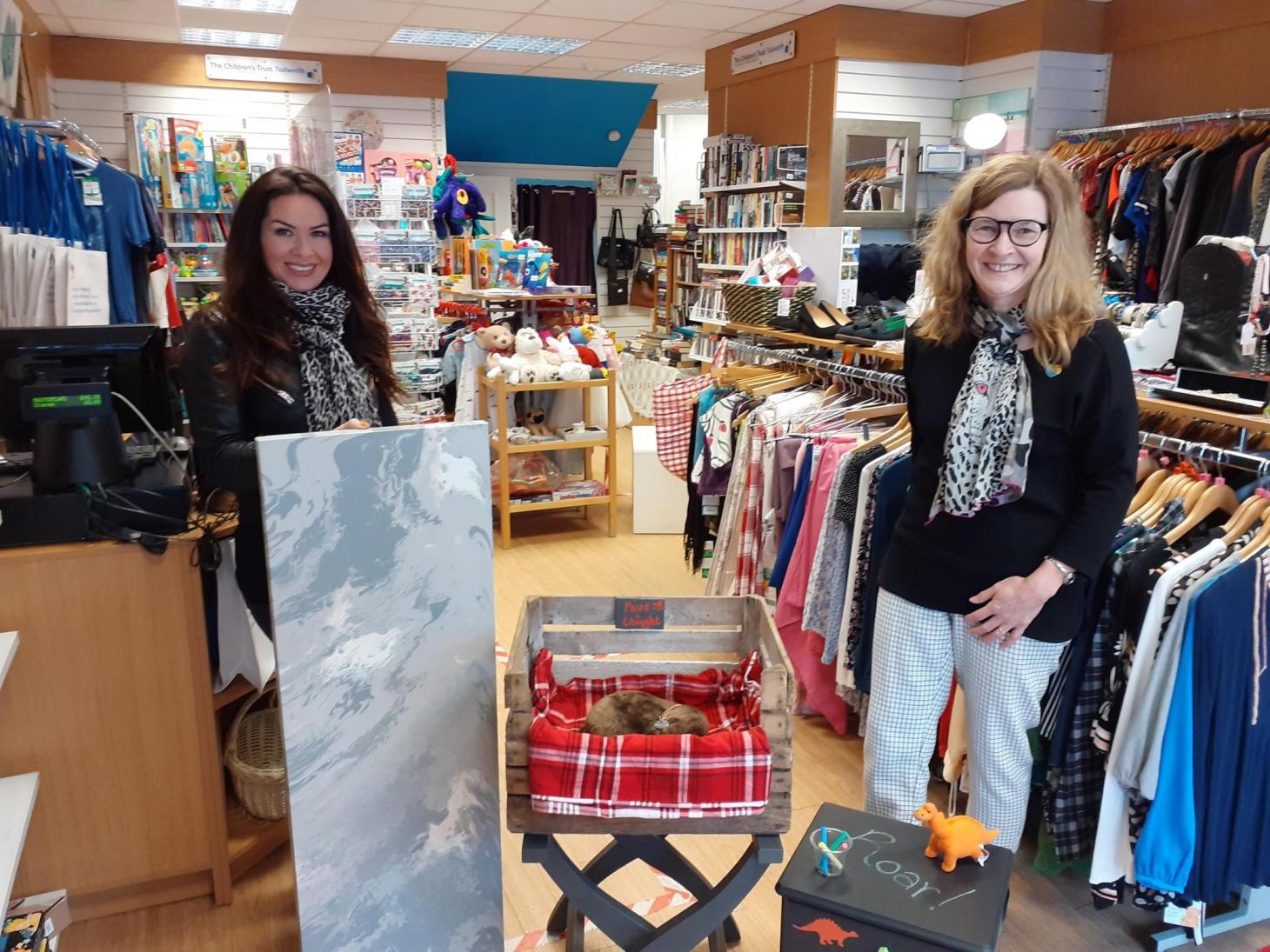 This Morning's 'Home Genie' visits The Children's Trust shop in Sevenoaks
ITV's Home Genie, Georgina Burnett, visited The Children's Trust charity shop in Sevenoaks to upcycle items that had been donated and help raise funds for children with brain injury.
The segment, which aired on This Morning (Thursday 15 April), showed Georgina working her magic on several items from the charity's shop in Kent. Starting with a wooden crate and a suitcase stand, Georgina transformed the items into a stunning children's bedside table, a beautiful canvas and a dog bed.
Julie Beames, Head of Retail at The Children's Trust, comments: "It has been a really challenging time for charity shops. Our shops have been closed more than they've been open the past year but now we're back! We're really looking forward to welcoming our customers through the doors again and selling Georgina's items. I have no doubt they will fly off the shelves."
The Children's Trust reopened its 18 charity shops on 12 April after months of being closed due to the nationwide lockdown. As a result of the closures, the charity has lost tens of thousands in trading but with light at the end of tunnel and restrictions easing, retail teams are looking to the future with hope and optimism.
To find your nearest shop, visit https://www.thechildrenstrust.org.uk/support-our-work/shops/find
ENDS
For interviews or pictures, please contact The Children's Trust press office on 01737 365865 or email [email protected].
About The Children's Trust
Every year 40,000 children in the UK are left with a brain injury as a result of an accident or illness and many have to live with ongoing, long-term difficulties. The Children's Trust gives children and young people with brain injury and neurodisability the opportunity to live the best life possible by providing specialist rehabilitation, education and community services across the UK. www.thechildrenstrust.org.uk