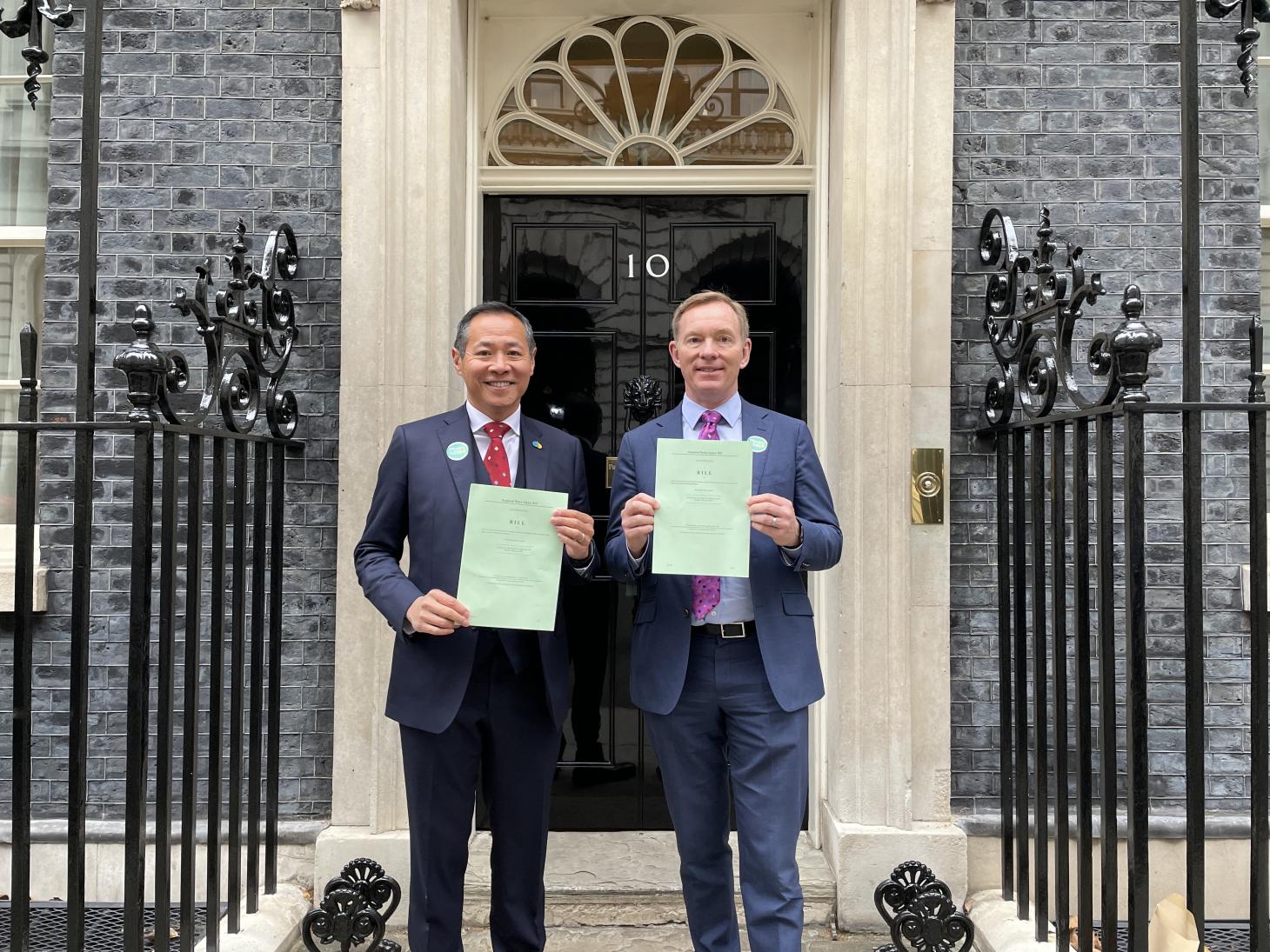 Milestone victory for acquired brain injury survivors
The Government has formally confirmed plans to develop an Acquired Brain Injury (ABI) strategy which will ensure better support for those living with ABI.
The announcement on 2 December came a day before the scheduled reading of Chris Bryant MP's Private Members' ABI Bill. Chris has been leading on the Bill with the support of The Children's Trust and other brain injury organisations, with the aim of forcing the creation of such a strategy. The confirmation by the Government means the Bill will no longer be needed.
Gillian Keegan MP, Minister for Care and Mental Health, made the announcement through a written statement. The statement said: "Following publication, the strategy will be kept under review and may be revised periodically to ensure that it continues to reflect the priority areas and actions needed to best support people living with ABI and their families."
Chris Bryant MP, Chair of the All-Party Parliamentary Group for Acquired Brain Injury and Labour MP for the Rhondda, said: "I am delighted we've won the campaign for a cross-departmental strategy for acquired brain injury today.
"The Government has announced it will be creating a Panel Board in the New Year with officials from several departments to start devising a whole-Government strategy on ABI. It will be co-chaired by the minister, Gillian Keegan, and by me. In other words, the Government is doing precisely what my Acquired Brain Injury Private Members' Bill is calling for.
"A huge thank you to all the acquired brain injury charities, MPs and other campaigners who have been supporting my Bill and the campaign. Today is a victory for everyone with an acquired brain injury."
Dalton Leong, Chief Executive of The Children's Trust, said: "This is a huge milestone and a great victory for those living with acquired brain injury. We are delighted the Government has committed to this much-needed strategy. We look forward to supporting the creation of the strategy and, in particular, ensuring the needs of children with ABI are considered carefully."