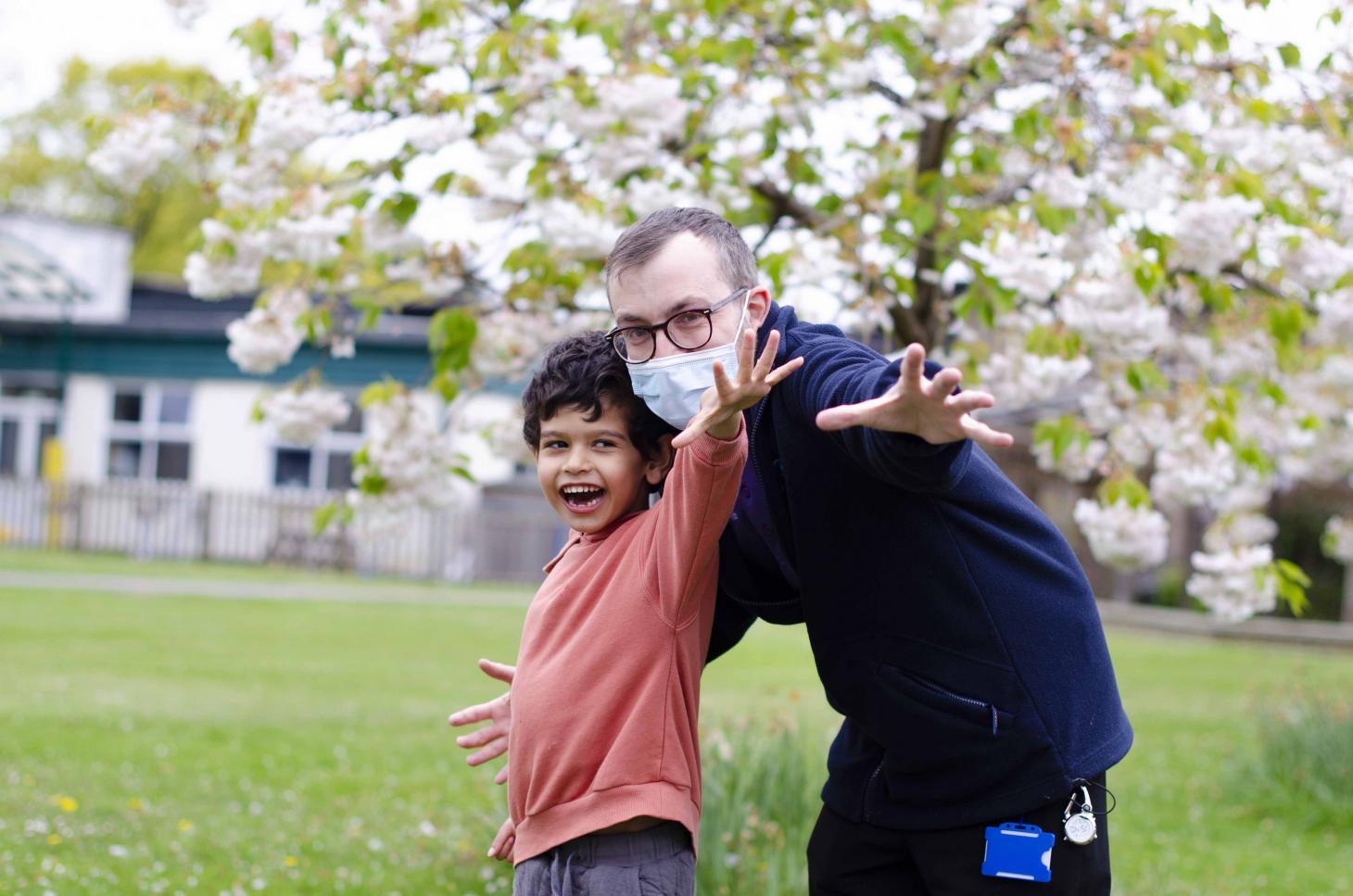 International Nurses Day 2022
International Nurses Day is celebrated around the world on 12 May, which this year marks 202 years since Florence Nightingale's birth. At The Children's Trust, we are really proud to have a team of committed nurses and care workers who dedicate their time to supporting children and young people living with an acquired brain injury (ABI) or neurodisability.
To celebrate International Nurses Day this year two of our nurses, past and present, share their stories about working at The Children's Trust.
Retired nurse Val, who now lives in Australia, has shared stories from her varied career – including her memories of working at The Children's Trust in the 1980s.
"I knew that I wanted to be a nurse from a very young age after reading a book about a girl who had chosen nursing as a career and had had this amazing life. My father was not at all happy about the decision. I think mainly due to his memories of being a patient during the war years, and the hard work that the nurses had to endure.
"Sadly, he passed away when I was only 16 and my mother, who knew how much I really wanted to be a nurse said, "go ahead Dad would have wanted you to follow your dream". So I did, and I have never regretted it. It has given me the most amazing career with great opportunities and wonderful experiences, including those made at Tadworth."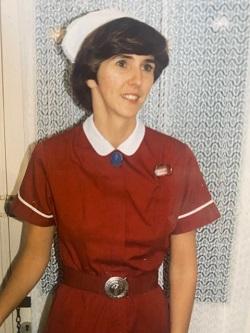 Moving to The Children's Trust
"I started working for The Children's Trust, then the Tadworth Court Trust, in late 1984 when my family moved from Eastbourne to Epsom. Before the move I had been the Senior Sister of a Surgical Ward at the Royal Alexandra Hospital for Sick Children in Brighton.
"I knew about Tadworth Court and its fantastic reputation for caring for children, and I was also aware that it was a special place – one that staff, and families had fought to keep open. I wanted to be a part of that, and it was a privilege to work there."
Working in Tadworth
"I spent time initially as a Night Sister, working across the wards. I then took on the role of Nurse Educator/Coordinator at a time when Tadworth was in the early stages of accepting children with a brain injury.
"It did not take long for the organisation to gain a reputation for this work and as result, I was able to put my Clinical Teacher training to good use. I started helping with additional training for staff as well as helping to host external student educational sessions. Those early days were very exciting. The work of rehabilitation following brain injury was something quite new for all of us and we all learnt a lot! I found it such a rewarding area of patient care.
"I have many fond memories of Tadworth with both staff and patients. Wheelchair dancing, sharing stories, Princess Diana visiting. They were all amazing experiences. But, to see a young child arrive following a serious accident, not able to move or communicate, slowly but surely progress after many hours of therapy and care – to experience this little one follow me around the ward with their eyes was something I will never forget.
"My experience of Tadworth will stay with me forever. I feel very privileged to have been a part of the early days and to see the focus on brain injury rehabilitation in its infancy. Many years have passed but it is so encouraging to read how The Children's Trust has continued to develop and that the care of children following a brain injury has gone from strength to strength."
Emigrating to Australia – working for the health department
"I stayed in Tadworth until November 1989 when we migrated to Adelaide, Australia. I continued in paediatric nursing, and I am still using those skills as a volunteer in the Emergency Service area of Red Cross today."
Why choose nursing?
"Nursing is an amazing career. You never know where it will take you, who you will meet, what you will do, but you can be sure it will never be dull. It will constantly throw you curve balls and enrich you in a way that is totally special.
"You see sad things, you have tough days, but you also experience joy and get to share in the life of your patients and their families, through all the ups and downs. And that is precious."

 
Experienced Registered Nurse, Matt Webb, has worked for The Children's Trust for four years and shares his experience of supporting children with ABI.
"Four years ago, I decided to move across the country and take up a role in the nursing team at The Children's Trust and it is one of the best decisions I have ever made.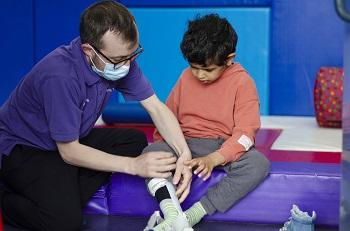 "I work on the rehabilitation side of the charity, so I look after the children who have acquired a brain injury from an accident or illness. This could be a car accident or a stroke, so in most cases, the child was fit and healthy prior to their brain injury.
"Being a nurse at The Children's Trust is different from any of the jobs I have had before, and I have been a nurse for over 10 years. It is such a varied role, and you can truly see the difference you are making to a young person's life. One day a parent was leaving with her child to return home and she turned to me and said, 'Thank you for all the cups of tea.' I knew it was not just about the tea – I had been someone to talk to during the worst days of her life.
"Of course, there is no doubt you have challenging moments. We are meeting families during a very difficult time and as much as we want to help, we do not have all the answers. The brain is a very complex organ, and we cannot always predict how a child is going to respond to rehabilitation.
"However, despite the challenges, we witness some truly amazing moments. Seeing a young person who was unable to walk, walk up to the 'going home bell' and ring it is nothing short of remarkable.
"I also remember being part of a water fight one summers day, and it is a memory I will never forget. Staff, young people and their families all got involved and it was the best type of fun.
"After all, nursing at The Children's Trust is more than dressing bandages and giving injections – it is also about putting smiles on the children's faces."
We are always looking for dedicated and motivated people to join our team. We have both nursing and care assistant vacancies currently open. If you think you can be part of our important work, please find out more here.