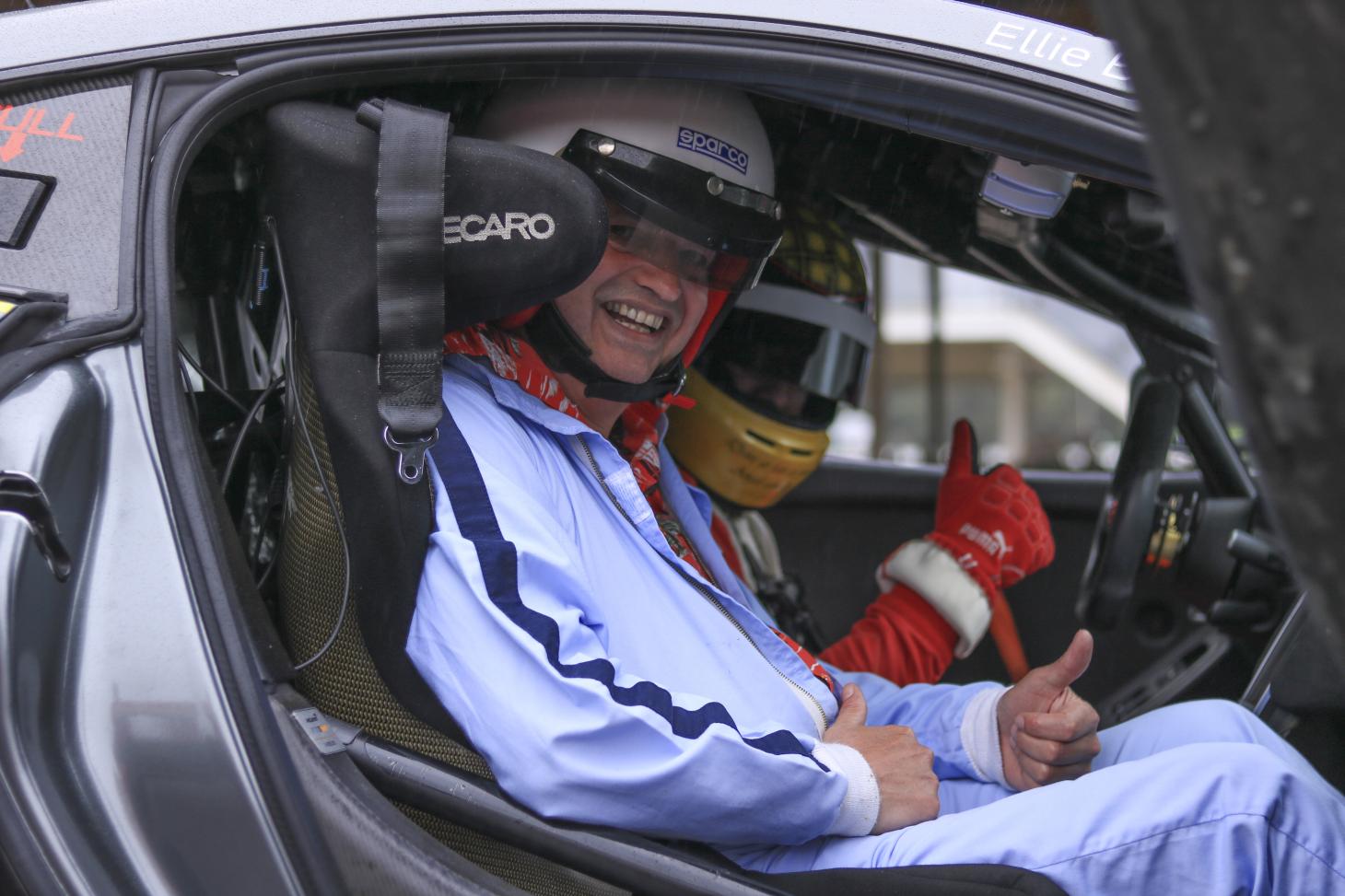 How volunteering puts the wheels in motion for charity
Volunteering offers a lifeline of support for many charities. People giving up their time not only aids their own personal wellbeing, but also helps charities and their staff deliver their mission and important work, inspiring ideas and opening up further opportunities.
Charities like The Children's Trust rely on the generosity of volunteers and their experiences, so much so that their biggest flagship fundraiser, The Supercar Event, will be marking its fifteenth year this summer.
It all started in 2006 when 12-year-old Becky Groves contracted an infection that affected her brain function and put her into a coma. Fortunately, Becky regained consciousness, however, she was left without the ability to walk, talk, or do anything for herself. Upon leaving hospital, Becky was transferred to The Children's Trust, in Tadworth, Surrey, where she received specialist rehabilitation.
Family friend of Becky Groves, Richard Davis, was so inspired by her determination and the efforts of The Children's Trust, he organised for a group of Ferrari drivers to visit the charity's headquarters and give free drives to children, family members and staff. It was such a success that Richard formed a committee group, and The Supercar Event was born.
Richard says: "To see how the event has grown throughout the years and the money it has raised is overwhelming. All the volunteers, including the drivers who give up their time, tyres and petrol to give out passenger rides work so hard to make the event a success and we simply couldn't do it without them. I can't believe we are now in our fifteenth year of this event, which over the years has raised more than £830,000 for children with brain injury. We hope to raise over £100,000 when we come to Goodwood this summer and I know I speak for all the volunteers when I say, we can't wait to be back!"
The Supercar Event will take place at Goodwood Motor Circuit on Friday 22 July and Saturday 23 July. Run by The Children's Trust and their team of volunteers, the event is set to welcome over 200 volunteers across the weekend, as well as some of the world's most luxurious sports cars. Be speedy and book your tickets now by visiting: https://www.seetickets.com/tour/the-supercar-event?src=tse_site_home-. Or, for more information on how to volunteer for the event, please visit: https://thesupercarevent.com/volunteer/