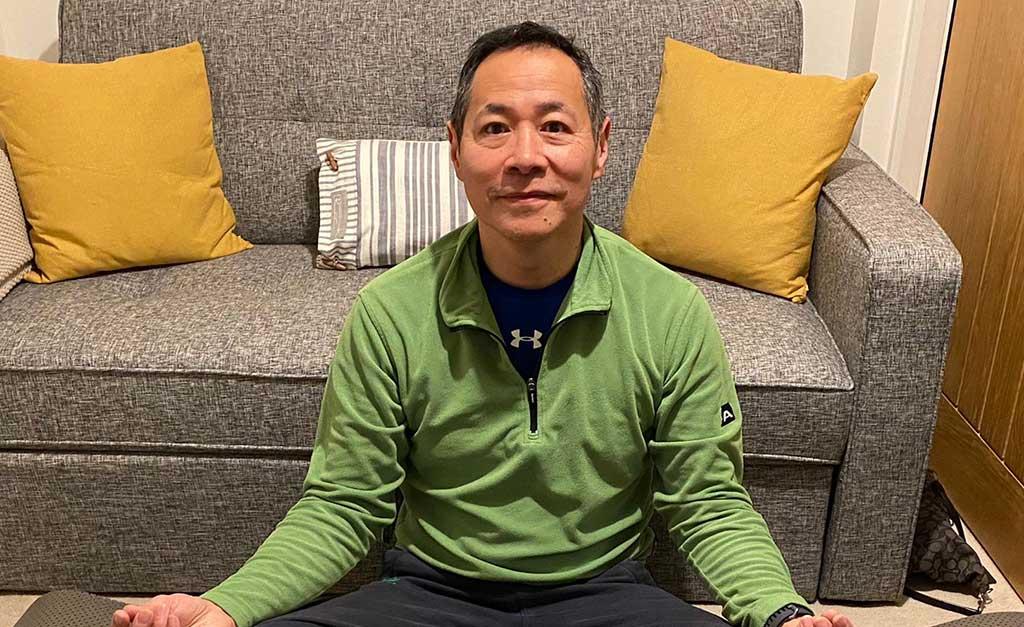 Chief executive of local children's charity 'Gets Active' this February
Dalton Leong, Chief Executive of The Children's Trust in Tadworth, Surrey, will be taking on 28 challenges throughout February as part of a special charity fundraiser, Get Active.
Get Active is based around physical and mental wellbeing, teamwork and helping to raise money for charity. Participants can be sponsored to do any kind of exercise or activity they like – physical or mindful – every day of February.
Dalton has enlisted the help of young people staying at The Children's Trust, trustees, staff and volunteers to choose his challenges. Ranging from mindfulness activities such as colouring for 30 minutes to physical exercises, including skipping for 10 minutes, Dalton is aiming to raise vital funds for his charity. His most ambitious challenges are to open a meeting in song (which he will do on 25 February) and a digital detox (no social media) for 24 hours.
Like many charities, COVID-19 has affected The Children's Trust. Fundraising events have been cancelled and the charity's shops have been closed.  Whilst the country remains in lockdown, finding alternative ways to raise money has never been more important.
Dalton comments: "I'm excited to be taking part in the 28-day Get Active challenge and, knowing I'm helping to raise funds for children with brain injury, makes this fundraiser even more special. As we get through the global pandemic, it's important to look after your mind and body. If you would like to take part in the challenge alongside me, please join me."
To sign up to Get Active, visit: https://getactivechallenges.com/thechildrenstrust/  or to donate to Dalton's challenge, visit: https://www.justgiving.com/fundraising/daltonleongtct
ENDS
Notes to editors:
For interviews or pictures, please contact The Children's Trust press office on 01737 365865 or email [email protected]. Dalton's full challenge list can be found here: https://www.justgiving.com/fundraising/daltonleongtct
About The Children's Trust
Every year 40,000 children in the UK are left with a brain injury as a result of an accident or illness and many have to live with ongoing, long-term difficulties. The Children's Trust gives children and young people with brain injury and neurodisability the opportunity to live the best life possible, by providing specialist rehabilitation, education and community services across the UK. www.thechildrenstrust.org.uk