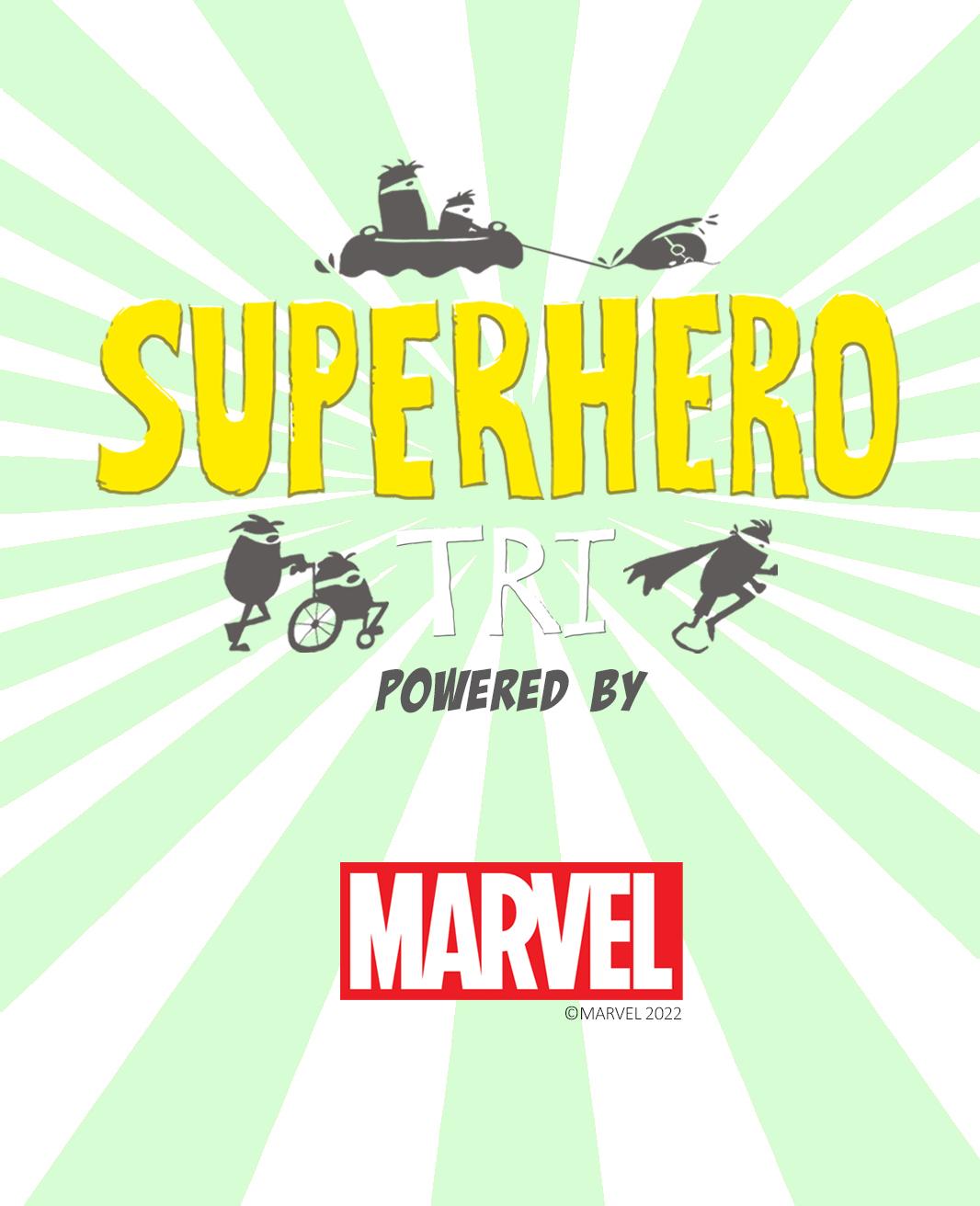 Superhero Tri
A super-sized family day out celebrating Superheroes!
Are you ready to be a Superhero? Join The Children's Trust team at the Superhero Tri and show off your superpowers to the nation.
Who can join the mission? Anyone who considers themselves to have a disability of any kind can take part. You can fly solo & be your own hero or unite with your friends and family to complete your mission. 
There are three epic distances to choose from & many different ways to take part in these unique tri challenges. You can fly solo, unite with family & friends for a team relay, tow your Superhero around the entire course & more! How will you face your race?
Where: Dorney Lake, Windsor, SL4 6FJ
How: This mission can be completed however you see fit. You can skate, wheel, run, push, cycle & anything in between! All kinds of gadgets & gizmos are SUPER encouraged!
Dress code: A Superhero outfit… of course! 
Each and every teammate will receive a T-shirt, medal & Super Kit Bag when they cross the finish line!
There are no cut-off times and all types of gadgets & gismos are welcome on the course, from day chairs, handcycles, trikes to tandems, race runners and bikes: whatever you need to complete your Superhero mission. 
What distance will you choose? Sprint (150m Swim, 3k Bike, 1k push/run), Half (400m Swim, 10k Bike, 2.5k Push/run) or Full (750m Swim, 20k Bike, 5k push/run)  
What are the costs? We have a limited number of places available for FREE. All we ask is that you raise what you can in sponsorship. 
If you'd like to join our team, contact [email protected] to find out more!