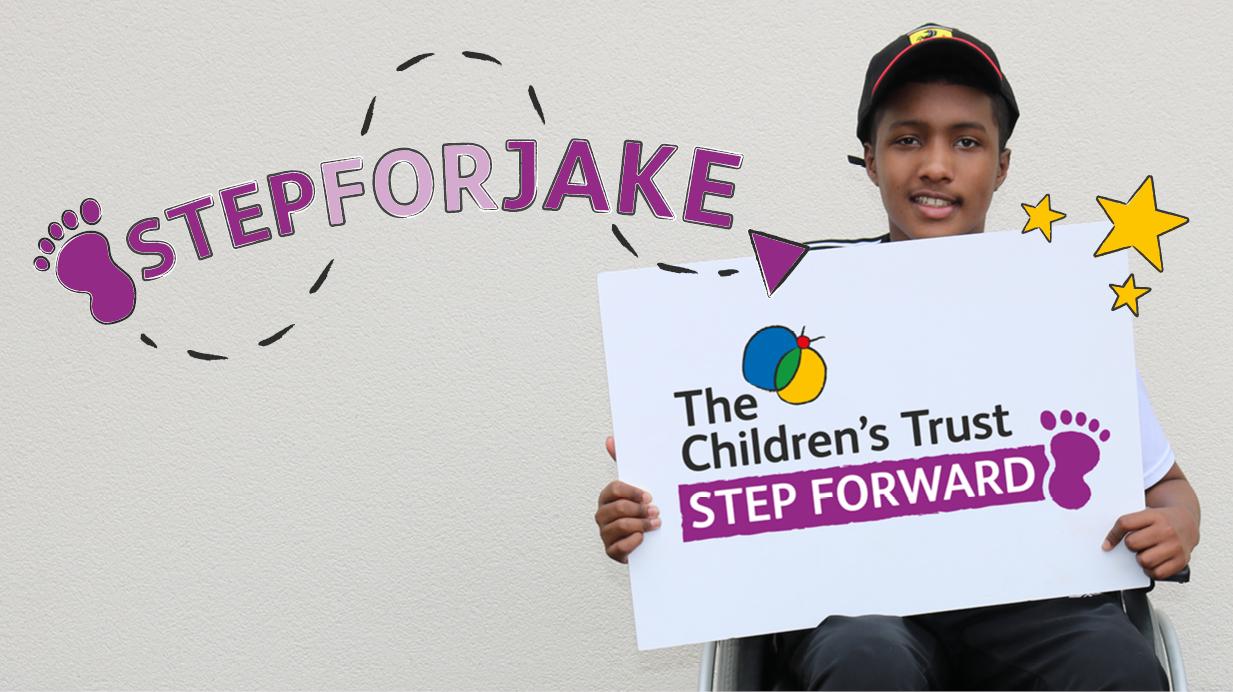 Step Forward
Step Forward and take part in our virtual step challenge!
This is a virtual event so you can take part anywhere at any time.
Attend the event
The next few months are set to be extremely tough with COVID-19 being a huge obstacle that none of us has ever faced before.
In times like these, it is so important we all come together and step forward to do something positive. So why not take part in our virtual step challenge from the comfort of your own home and help us support children with brain injury and neurodisability.
The coronavirus is changing everyone's lives, in ways no-one could have imagined just a few months ago. But the fact is that every year 40,000 children have a brain injury and, whatever is happening in the world, our specialist care is vital to helping them re-learn how to communicate and move.
What is the Step Forward?
StepForward is a virtual event like no other. There is no set target or specific distance to cover, we simply want you to keep fit and have fun taking as many steps as you can, all the while raising vital funds for children with brain injury and neurodisability. It's also a great way to keep in touch with friends and family by getting them to take on the challenge as well.
You can track your activity with a pedometer, fitness app or smart watch and we will give you plenty of virtual words of encouragement!  
It's not only steps that you can take, all physical activities can count towards your target. Whether it's running, cooking or gardening. You could even compete against friends and family to get things competitive!
How does it work?
We encourage each individual/virtual team to raise £100 for The Children's Trust.
Whichever way you complete your steps is up to you-walk the dog, run up the stairs, be as creative as you like! If you need a sprinkle of inspiration please find some free fitness ideas from the NHS  https://www.nhs.uk/live-well/exercise/free-fitness-ideas/
Track your steps using your phone or watch and link to your personalised page. Here you will be able to compete against your family and friends and see who's at the top of the leaderboard!
Safety comes first, make sure you follow government advice: https://www.gov.uk/coronavirus
What will your fundraising support?
£100 will provide a music and movement session for a child at The Children's Trust.
£200 will allow a child to have a hydrotherapy session at our pool on site.
Why should you join our StepForward challenge?
The physical and mental health benefits, reducing stress, keeping you fit and giving you an energy boost.
This challenge is a great way to keep motivated, focused and channel your energy into something positive.
Help us give children with brain injury a chance to live the best life possible.