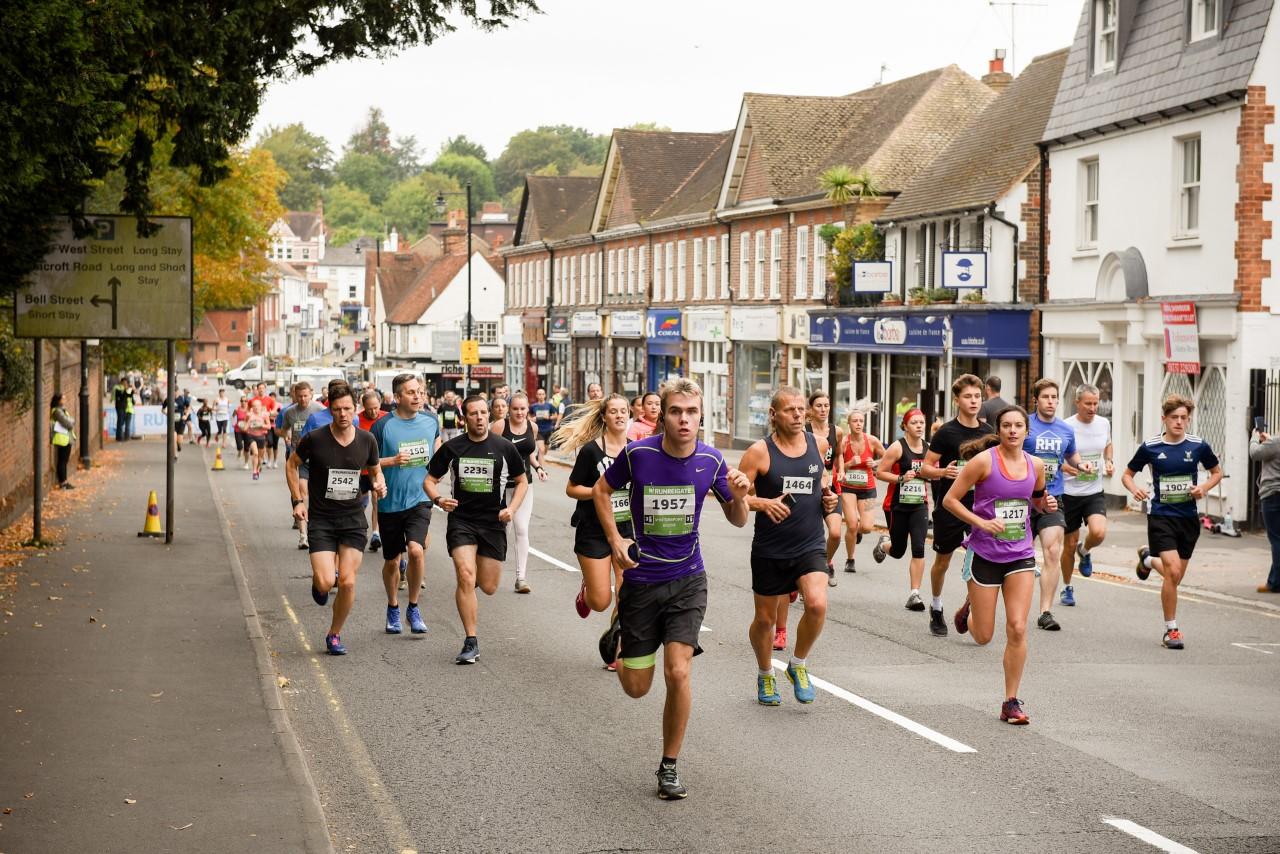 Run Reigate 2021
Take part in Run Reigate 2021
We are excited to announce the return of Run Reigate Half Marathon, 10K Race, 5K Race and Kids Race which will take place on Sunday 19th September 2021 in Reigate Priory Park. Whilst this year will look a little different due to the impacts of COVID-19, the team can guarantee you fantastic scenery, an unbeatable atmosphere and a memorable experience.  Check out the organiser's website here.
The Children's Trust has 5 free adult places available, so if you are interested in joining our Squad please email us now at [email protected]. Adults are required to raise a minimum of £150 in sponsorship to support children with brain injury and neurodisability.
For the children's race, you can sign up here. The entry race fee is £15 and children are asked to raise a minimum of £25 in sponsorship.
The deadline to register for this popular event is 30 June 2021.
Already got your own place?
If you have managed to secure your own place in the run, we would love to have you on our Squad! There is no minimum sponsorship target and you will receive the same benefits as our charity place runners. To let us know you have your own place and would like to run, our email is: [email protected]
If you have any questions about Run Reigate or fundraising for The Children's Trust, please contact the Events team at [email protected]