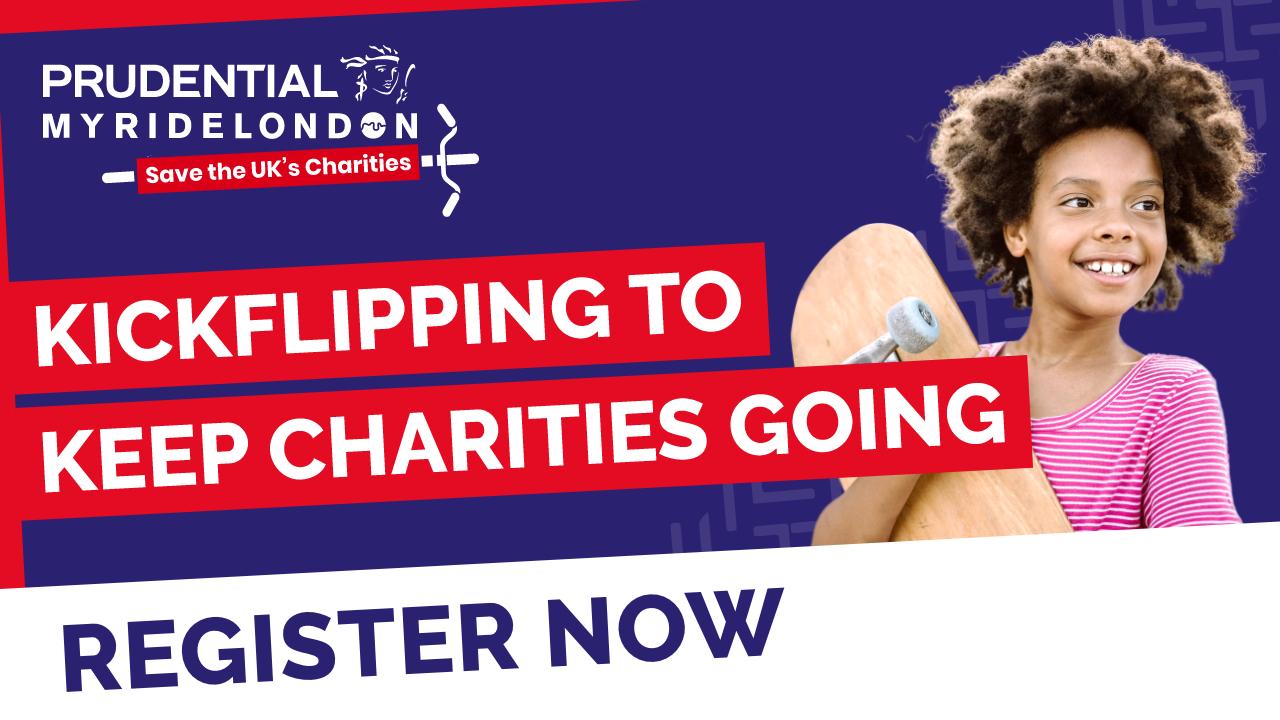 My RideLondon
Get on your bike – or scooter, tandem, pennyfarthing, or skateboard – and join the free My Prudential RideLondon event to support The Children's Trust
The Children's Trust, like so many charities across the UK, is still facing one of its biggest challenges. The cancellation of our fundraising events due to COVID-19 is threatening the vital services we provide to very vulnerable children and their families.
So that's why we're inviting you, your family and friends, to get on your bike – or scooter, skateboard, trike, tandem, penny farthing, unicycle – to fundraise for The Children's Trust as part of an exciting new campaign.
Thousands of events across the country have been cancelled, including Prudential RideLondon: the world's greatest festival of cycling. While it can't go ahead as planned this year, we are keeping the wheels moving and celebrating the festival weekend of 15 and 16 August with a virtual event: My Prudential RideLondon.
The idea is simple. People of all ages and abilities are encouraged to get on two wheels (or anything on wheels – so long as it doesn't have an engine) and take on a distance of their choice.
And we'd love you to be a part of it – just follow these four simple steps:
Register: visit myridelondon.co.uk and select your challenge. There are three cycling distances to choose from (19, 46 or 100 miles), or invent your own My FreeCycle wheeled challenge over 1km.
Fundraise: set up your fundraising page and let people know you're supporting The Children's Trust so they can sponsor you.
Participate: set your wheels in motion and complete your challenge anywhere, at any time, over the weekend of 15 and 16 of August! And don't forget to have fun!
Nominate: encourage your family and friends to take part and support The Children's Trust. Spread the word on social media too by using the hashtag #MyPRL when posting about the event.
There's no fee to register and we ask you to raise what you can. You may like to set yourself a target to match your chosen distance.
Gather your household or social bubble together and be part of the world's biggest festival of cycling to support The Children's Trust and support children with brain injury and neuro-disability.