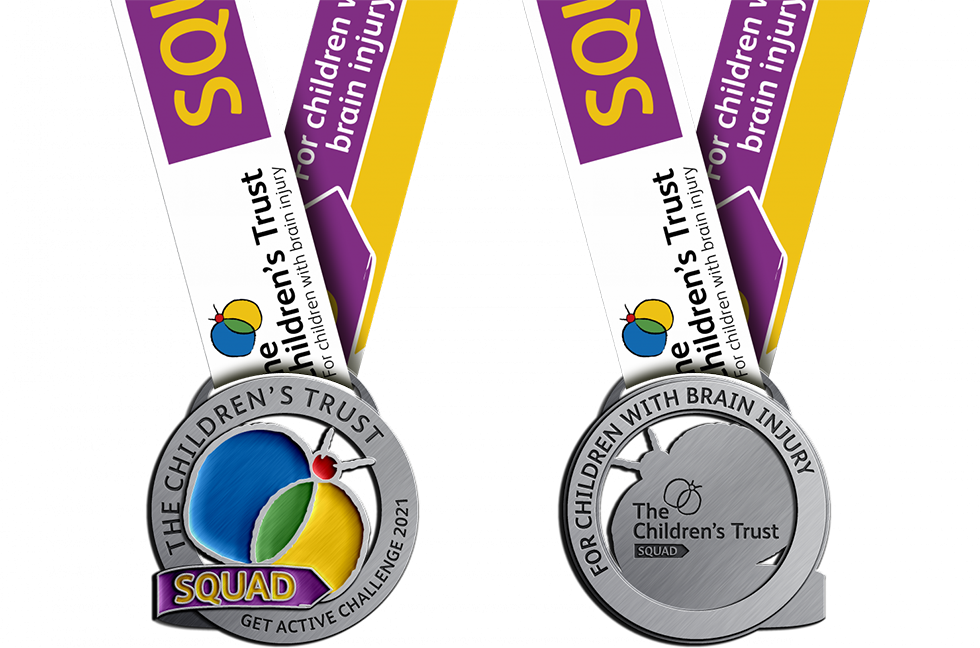 Get Active Challenge
Kick off 2021 with our Get Active Challenge! Take part any time from 1st - 28th February.
This challenge is based around physical and mental wellbeing, team engagement and fundraising through fun, physical and mental activities over a short 'challenge' period!
Any activity counts whether it is walking (with or without a dog!), running, cycling or even an online gym class! What's great about this challenge is that any kind of mindfulness or mental wellbeing activities also allow you to earn points. Ideas include reading, sewing, knitting and yoga!
You do not have to be fit to get involved – it is all about just keeping your mind and body active.
So please sign up…get yourself on the leaderboard and help raise vital funds for children with brain injury. There's a lovely medal available for everyone who takes part, too.