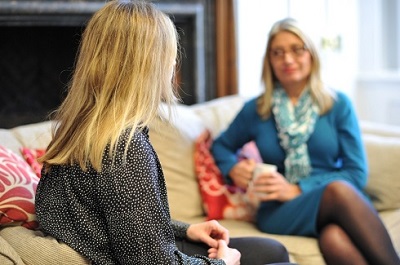 Published: 31/03/2020
Why should I seek legal advice?
You may be unsure whether or not to seek legal advice – and a preliminary meeting is simply to find out more. The first meeting with a solicitor might take place at home or in hospital – it all depends on your circumstances.
At this meeting, the solicitor will help you understand if there is a case or not. Rehabilitation will also be at the forefront, and if rehabilitation for your child is needed, your solicitor will introduce the concept of 'interim payments' to you. These payments are made by the Defendant before the claim is settled and cover the cost of rehabilitation over the duration of a case.  
A final compensation figure will be established at the end of the case.
How long do I have to consider making a claim?
If your child has suffered a head or brain injury you have until they are 18 years old to make a claim. Once your child turns 18, you have three years to make a claim (unless they lack mental capacity – in which case there is no time limit). Some parents might seek legal advice within a couple of days of an incident – others may take weeks, months or even years before considering this.
From experience, it makes sense to talk to an expert lawyer as soon as you feel ready so that the investigations can start while facts are fresh and the evidence may be gathered.
Can you explain some of the words used in legal discussions?
When it comes to deciding if there is a claim the solicitor will consider:
Liability – this means who is to blame.
Duty of care – individuals are legally obliged to meet a 'standard of reasonable care'.
Breach of duty – a breach of duty occurs when one person or company has a duty of care toward another person or company, but fails to live up to that standard. For example, the duty of care that drivers of vehicles have to other road users.
Causation – whether that 'breach of duty' caused the injuries suffered by the Claimant.
Contributory Negligence – this is where the injured party may have contributed to their injuries in some way. An example might be somebody crossing the road in an unsafe place. 
As an example, if a child were hit by someone driving at 50mph in a 30mph zone, the 'duty of care' would not have been adhered to and a 'breach of duty' would have occurred by the driver. As solicitors we would then be confident of a finding of liability against the driver. If the accident resulted in the child having a severe brain injury the legal case would aim to prove that the negligence caused the brain injury.
An admission of 'liability' from the Defendant is needed in order to be successful in a personal injury claim. Without an admission of liability, we might have to go to Court for a Judge to consider this issue. 
In the case of a road accident, obtaining an admission of liability is not always easy – the insurance company may not admit liability or just admit, say, 50% liability and allege 'contributory negligence'. This can still be the case even if a driver was driving illegally. Any deduction from compensation can be significant and if allegations of contributory negligence are made, your solicitor will work hard to maximise liability so it will be reflected in the eventual compensation.
How much is it likely to cost a family to bring a serious injury claim?
For road traffic accidents and serious injury cases the majority of cases are what we call 'no win no fee'. There are benefits of going to a specialised solicitor as they're likely to have specialist knowledge and success of running serious injury claims.
It's a big decision to take so don't be afraid to ask them about their experience of working with children and young adults with a brain injury.
A 'no win no fee' agreement (also known as a 'conditional fee arrangement') allows you to make a compensation claim, with no financial risk to you and without paying any solicitors fees upfront.
You only pay anything if your 'no win no fee' claim is successful.
If your case is unsuccessful you won't have to pay any legal fees – either to your solicitor or to your opponent.
Steps of a claim
Once you have chosen and instructed your solicitor, they will contact the Defendant and advise the Defendant that they have been instructed to pursue them in a claim for negligence. Evidence gathering will start, including obtaining the police report, contacting witnesses and gathering medical records, and speaking to the treating team. 
Once liability is established, the Defendant (usually through their insurance company) is asked for interim payments to fund the rehabilitation for your child during the life of a claim. The case could go on for several years so it's important to establish liability so that interim payments can be secured for rehabilitation. In the case of a road traffic accident, the defendant's costs will usually be covered by their insurance company. If there is no insurance in place, or the driver can't be traced, the Motor Insurance Bureau (MIB) can step in. This is the way through which compensation is provided for victims of accidents caused by uninsured and untraced drivers in the UK.
Interim payments can be used to fund case managers, support workers for the child, therapy teams, equipment and adapting a house or moving home. Legal support aims to put people back where they were financially and to get the care and support that is needed. 
Where a child has been very seriously injured, the focus is on using the compensation to ensure the best quality of life and to maximise independence.
How long might a claim take from beginning to end?
Even if liability is established relatively quickly, claims usually last for a number of years. Medical records for your child will be assessed at the start, however the claim will need to reflect the child or young person's changing or ongoing needs. Your solicitor will obtain expert medical evidence from specialists in different areas such as Neurology, Neuropsychology and Occupational Therapy and these experts will advise the court on the future care and therapy needs for your child. 
The court will only approve settlement of a claim if they are confident of the child's prognosis and future needs. If your child's prognosis is not clear, then some cases are not settled until the child becomes an adult. Solicitors will often try to wait to settle until the prognosis is clear so that they can be sure that they can accurately value the claim for all future needs and ensure that your child is awarded enough compensation to last their lifetime.
If no one is charged or taken to court is a legal case worth thinking about?
Yes. It's not about whether there is a legal conviction, and criminal law and civil law have different standards of proof to be met. To bring a civil case in negligence your lawyer needs to prove a breach of the duty of care. It is always worth pursuing a potential claim where a child has sustained a serious injury and investigate the unique circumstances of the collision. Even if parents are told it was 'just an accident' it is worth having initial conversations with a solicitor as they will advise you from an early stage whether there is merit in pursuing a claim.
Will I have to go to court?
Cases will be 'issued' in court but it's unusual to proceed to a trial and most cases settle without the need for a court hearing.
If there is a court hearing then it's very rare for a child to need to go to court.
How much involvement will my child have in the claim?
This depends on the age of your child and how much they understand and want to be involved. They will need a 'litigation friend' (usually a family member or friend who represents the child) until they reach 18 years old and this need will continue after 18 if they don't have capacity to make legal decisions around the claim. They will need to meet the expert doctors during the case and your solicitors will do the best they can to accommodate these around school and treatment.
What are the benefits of making a claim?
Your solicitor will have worked with other families and will have an understanding as to what a traumatic event you and your child have been through. They will want to use the legal process to ensure your child has the rehabilitation they really need and to reduce some of the financial pressures from the family. The legal claim should be a way to ensure that your child can live life as fully as possible after a serious injury. You may also want answers as to what happened, which should be answered through investigations with the police and witnesses.
I'm nervous of making a claim – what support will I receive?
A legal case can cause emotional strain, however, support is available and an experienced solicitor will be understanding of your needs and the pressures that you face as a family. Your solicitor may also have a 'client liaison' specialist who the family can work with and can look at what assistance is available to them through their local authorities and the NHS while the solicitors are trying to obtain funds from the Defendant. 
Once liability is admitted then interim payments usually fund the appointment of a 'case manager'. Case managers are often former nurses and therapists and they support families to arrange private medical treatment, therapies, equipment and guide them through any difficulties they may have with schools and hospitals. An expert lawyer will understand the stresses and strains of the legal process and will ensure that the process runs as smoothly as possible. 
The claims process can take some years and it's very important to choose a solicitor in whom you have trust and confidence. 
This information has been provided by Irwin Mitchell's serious injury team.
Read Support following a legal claim: Bobby's journey to see how a legal claim resulted in more support and rehabilitation for Bobby and his family.