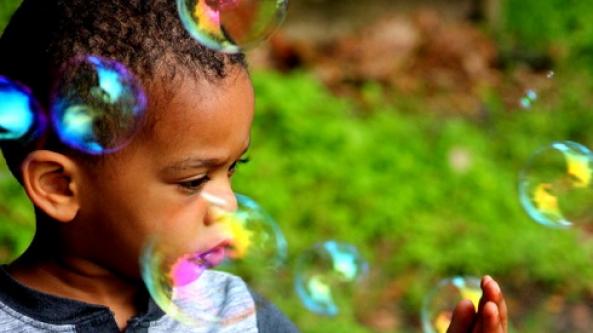 First published: 29/11/2019. Updated: 13/12/2021.
Occupational therapists and speech and language therapists at The Children's Trust (TCT) engage children in their therapy in various ways. One way is through play but it's not always possible to use off-the-shelf toys.
Amy, Advanced Practitioner in Assistive Technology at TCT, said: "My job as a therapist is to help find toys that children and young people are motivated by and can work themselves as much as possible!
"We know that the outcomes are best for children and young people with acquired brain injury when the rehab activities follow their own interests. Adapted toys can help break down barriers related to physical or cognitive difficulties and enable them to play as independently as possible."
You could make your child's current favourite toy accessible with a switch by using a toy adapting service like MERU, a charity that develops assistive products for disabled children. And ahead of Christmas Day, learn how to do accessible gift wrapping so that children of all abilities can have fun opening their presents.
Amy recommends the following toys and has shared her reasons why. (Note that switches and switch interfaces are not provided with these toys so you will need to buy your own, available on some of the websites below.)
Bubble machines
What child doesn't like bubbles?! This bubble machine has been adapted to be operated with an accessible switch, while this remote-controlled bubble machine has an LED lighting feature. Bubbles can help develop focus and social interaction. Using an accessible bubble machine, pupils at The Children's Trust School controlled their own bubbles at birthday parties this year.
Walking dogs
This scotty dog comes with two large buttons that allow the dog to walk forwards and to bark. It also comes with accessories. This helps encourage children's mobility and caring for their pets. Other dog breeds are available too!
Unicorns
This Toy Puffy the Unicorn has been switch adapted to make it laugh, wiggle and fart - watch the video to see how it works. Alternatively, this switch adapted Rainbow Unicorn can trot, neigh, flick its mane and comes with a small brush. 
Vehicle toys
Inclusive Technology has a range of vehicle toys, including Thomas the Tank Engine, Paw Patrol and remote controlled supercars. All have been specially adapted for use with accessible switches so they can be adapted to support the development of fine motor coordination. 
Scalextric
The My First Scalextric - switch adapted set comes with two racing cars and has been adapted to work with switches. This can help improve concentration and it's a great game to play with friends, which helps with social interaction. It also teaches children how to take turns. 
Glow art drawing board
This light-up board is popular for reluctant drawers as they can practise handwriting and drawing in a fun way. The transparent board lights up and animates the drawing/writing.
Xbox controller
The Xbox adaptive controller is designed for gamers with limited mobility. It works with a range of devices (mounts, switches, buttons and joysticks) that can be bought separately. Amy said: "It's great to use in gaming groups as everyone can join in." 
Happy shopping!