Make some noise for Bobby
When Bobby was five years old, he was hit by a car. His injuries were so severe, that this chatty little boy who loved to run around and play could no longer speak or walk. 
Thanks to the support of people like you, our expert teams could work with Bobby to help him slowly start to recover. Music therapy helped Bobby start to relearn speech patterns and teach him how to move in response to the sounds.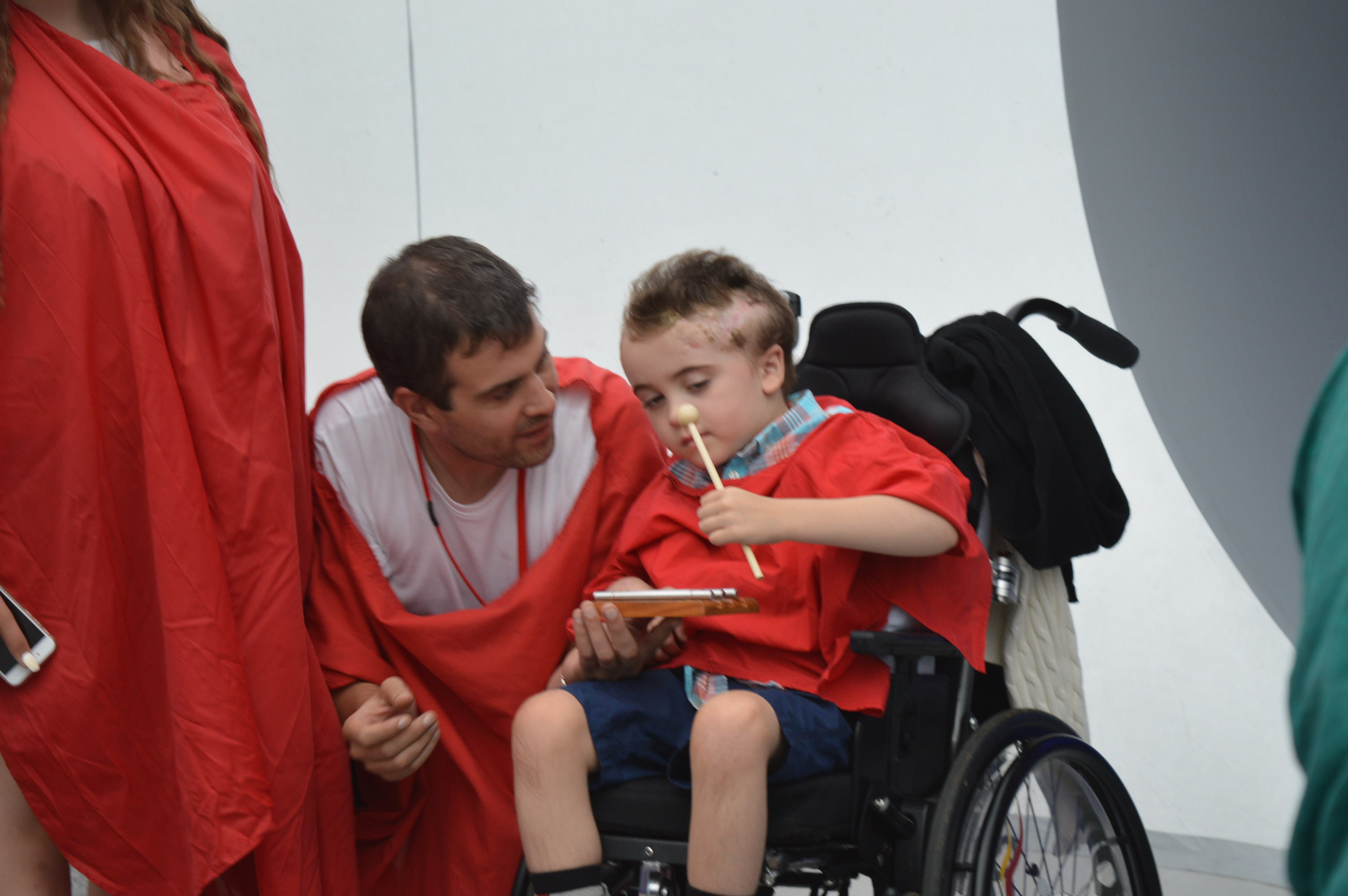 Today, Bobby can say a few words. He can play the drums. He was even able to stand up on his own to ring the "going home bell".  
It's thanks to our supporters that we can care for children like Bobby when they need us most – helping to rebuild their lives. Will you set up a regular gift today and help another child with brain injury start living again?
How you can help children with brain injury 
Every year, 40,000 children in the UK are left with a brain injury. That's one child every 30 minutes.They can lose the ability to speak, stand, walk or feed themselves. Parents are thrown into a world of hospitals and surgeries – transformed overnight from mum or dad to 'carer' and 'nurse'. 
All of them need your help to defy expectations and start living again.
The Children's Trust is the UK's leading charity for children with brain injury. We've been helping families since 1984, providing specialist care, rehabilitation and schooling for children with brain injury. Our specialist teams know how to work with children to build up the skills and their self-confidence through therapy, education and fun.
Please set up a regular gift today. Your monthly gift could help a child defy expectations following brain injury.