​
Mikail's making music
After 12 days in paediatric intensive care, Mikail was stable enough to be moved to a children's ward for recovery, but the fractures to his skull had caused a severe brain injury leaving him unable to eat, drink, walk, or talk. Mikail needed to relearn all his basic skills and specialist rehabilitation was his best chance to do what he wanted most: to walk again.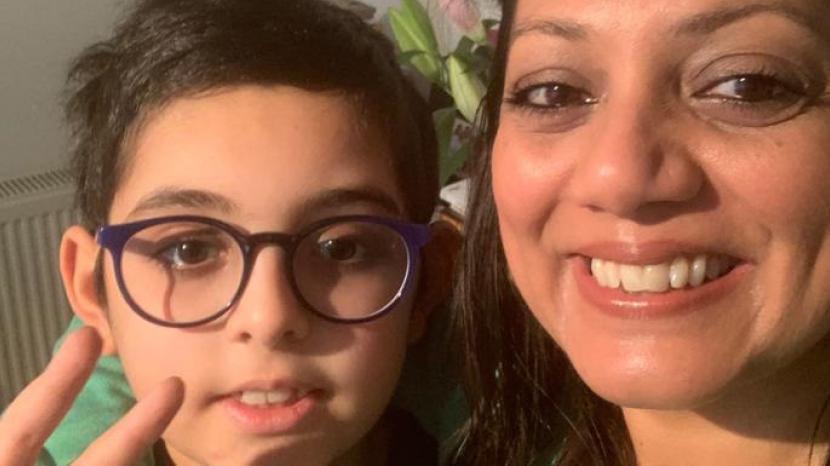 Thanks to the support of people like you, our expert teams worked with Mikail to help him slowly start to recover.
As a keen guitar player before his accident, Mikail loved music therapy sessions.
"Making music is a physical exercise," explains Claire Wood, our Lead Music Therapist . "You also need thinking skills – remembering the notes, the timing of them and eventually challenging your attention skills by playing with others too. It's a full brain workout, making it ideal for rehab." 
Will you set up a regular gift today and join us to help another child with brain injury, like Mikail, defy expectations?
How you can help children with brain injury 
Every year, 40,000 children in the UK are left with a brain injury. That's one child every 30 minutes. They can lose the ability to speak, stand, walk or feed themselves. Parents are thrown into a world of hospitals and surgeries – transformed overnight from mum or dad to 'carer' and 'nurse'. 
All of them need your help to defy expectations and start living again.
The Children's Trust is the UK's leading charity for children with brain injury. We've been helping families since 1984, providing specialist care, rehabilitation and schooling for children with brain injury. Our specialist teams know how to work with children to build up the skills and their self-confidence through therapy, education and fun.
Please set up a regular gift today. Your monthly gift could help a child defy expectations following brain injury.