Jack had been feeling unwell with a fever, earache and intermittent headache for several days, when his symptoms worsened. With Jack feeling drowsy and vomiting, his GP suspected he had a virus. But after five days his parents felt something was wrong and called 111, who advised that they take him to an Urgent Treatment Centre.
On arrival Jack was referred to a paediatric A&E hospital, where he began to suffer from a stiff and painful neck and was extremely listless. He was given an IV broad-spectrum antibiotic as a precaution. On the same day a lumbar puncture and CT scan were carried out, and 24 hours later Jack was diagnosed with a rare form of bacterial meningitis.
Charlotte, Jack's Mum, says: "Undoubtedly, if we had not taken Jack to A&E, and if the medical staff had not acted so quickly, it might have been too late. Sharing Jack's story is valuable because he did not experience all the typical, 'tick-box' symptoms of meningitis. The damage and life changing effects could have been so much worse, or indeed we could have lost Jack."
Living with a brain injury
After being discharged from hospital, Jack was struggling with the effects of his brain injury. He was experiencing mental fatigue which was having a negative effect on his education and wellbeing. 
Jack was referred to The Children's Trust Community Rehabilitation Team for support.
A member of The Children's Trust Virtual ABI Team explained to the family that the fatigue was a symptom of Jack's acquired brain injury. They also had a meeting with staff from his school and worked with them to adapt his school day to suit his needs.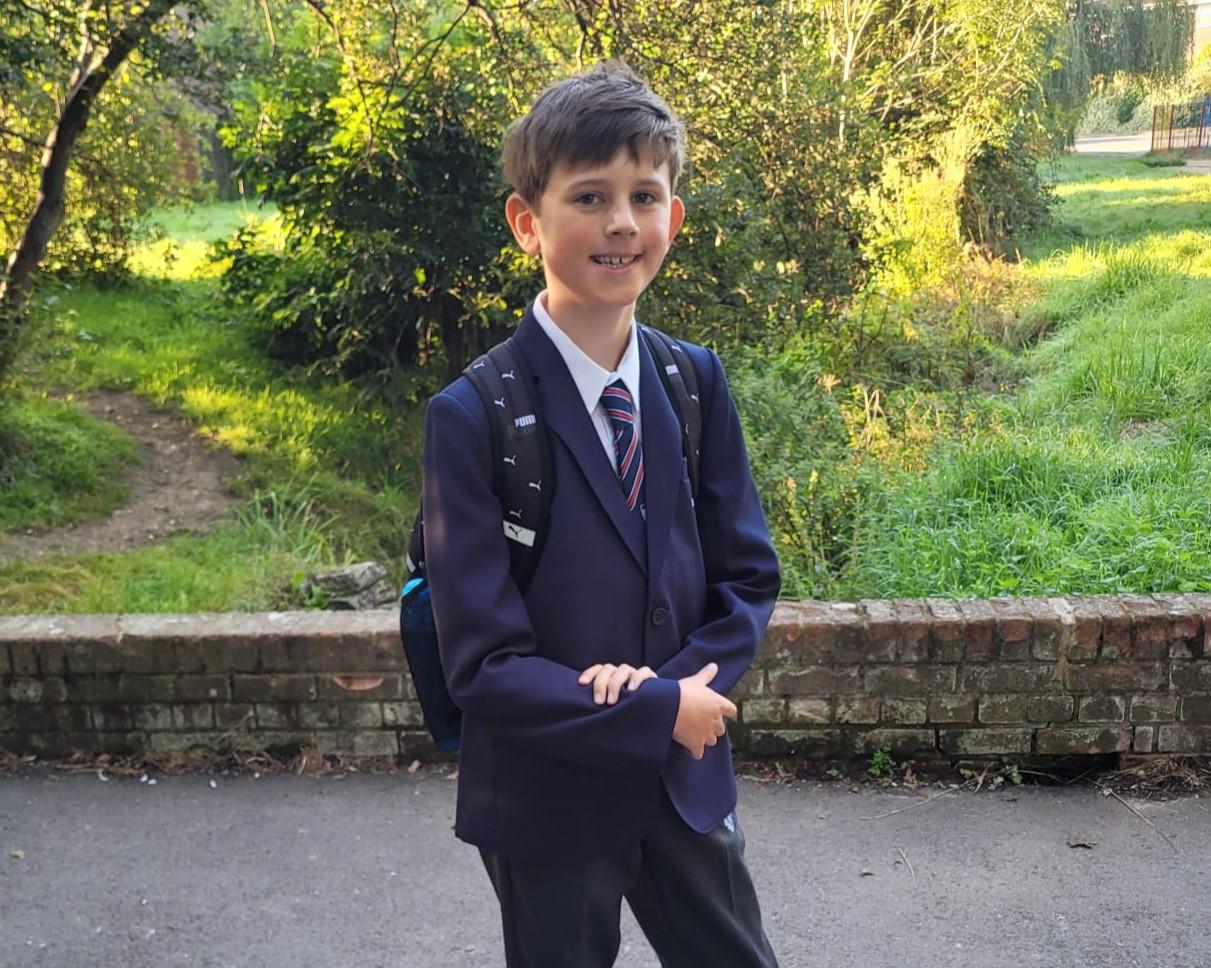 Charlotte says: "The team stepped in when my family and I felt there was nowhere to turn for support. On our first meeting with The Children's Trust Virtual ABI Team, Jack and I felt reassured that everything our family and Jack were feeling and experiencing was to be expected. They explained very clearly what had happened to Jack's brain and the effect this was having on his day-to-day living."
The team were also able to signpost Jack's family to support within their community.
Charlotte adds: "The Community Rehabilitation Team enabled us to reach out to other services which have also supported us as a family.
After that first meeting, it was like a door opened and we could seek appropriate help."
Moving forward
Six months on from his illness, Jack's parents organise his school day and social life to manage his fatigue. Managing his diary is vital to ensure that he doesn't get overwhelmed and can still take part in his clubs and socialise with friends. 
"I am not sure I can put into words what the support from The Children's Trust has meant to us, but to sum up, every time I have had contact with anyone from the team it has felt like a reassuring hug that you cannot see. I am not sure where we would be now without it." Jack's Mum