Hubert was in Year One and had just enjoyed half term. He was having a sleepover at his grandparents when he suddenly became ill overnight. 
Hubert's parents, Sarah and Barney were called and Hubert was raced by ambulance to hospital.
 
"We had no idea what was wrong but Hubert was clearly very unwell," said Sarah. "We found out later that he had an AVM (arteriovenous malformation) which is like a tangle of blood vessels in the brain. He would have been born with this and although we would never have known, it was described as a ticking time bomb. It was a rupture of this AVM that led to bleeding on the brain."
In the hospital
After a CT scan Hubert was rushed to the nearest trauma hospital. He was intubated to help him breathe and was prepared for emergency surgery to remove the AVM.
"We were told to prepare for the worst," said Sarah. "It felt very grave and it was touch and go for a while."
Hubert remained on a ventilator for three days and was in intensive care for a week, following which he was moved onto a general children's ward. 
Hubert was in hospital for just under 11 weeks, during which time Hubert always had someone with him. Sarah and Barney took it in turns being with Hubert and being with their two younger children, four-year-old Beatrice and five-month-old Edward.
A difficult time
Hubert was completely non-verbal for nine weeks and unable to sit up for most of this time. After another operation in December he called out, 'Mummy'. It took some time, however, before he spoke again. 
Sarah said: "We got these tiny snippets of progress. Each day we were looking for signs. Then all of a sudden, just before Christmas he had a spike of progress and started talking again."
The Children's Trust
Hubert arrived at The Children's Trust to begin his journey of rehabilitation in January 2023.
Sarah said: "We were so grateful to get the placement. I was stunned it is the only brain injury rehabilitation centre of its kind in the country. When we arrived, we hadn't been home as a family at all since Hubert became unwell. It was overwhelming to arrive somewhere that felt a little bit more like home than a hospital environment. 
"People had so much time for us. To have someone make me a cup of tea and just ask me how I was or what had happened and have time to talk, with some experience of brain injuries, was huge. 
"Nothing was too much trouble and there were a lot of personal touches. Staff really got to know Hubert and remembered things about him and went that extra mile. Matt, one of Hubert's key nurses, really went above and beyond."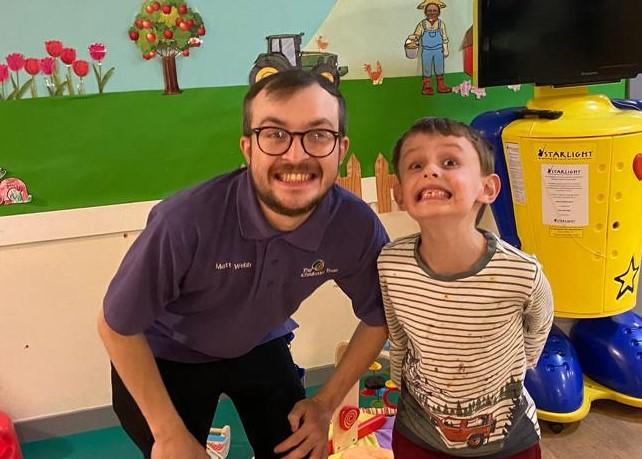 Rehabilitation journey
When Hubert first arrived at The Children's Trust, he couldn't walk unaided and was using a feeding tube.
During his eight-week placement he received sessions including physiotherapy, hydrotherapy, speech and language therapy, play therapy, occupational therapy and psychology. 
"The therapists do a great job at really getting to the child's level, relating to them and interacting. They worked out what Hubert enjoyed doing and what made him anxious and incorporated that knowledge into sessions. In physiotherapy he was able to play cricket and football, which he had loved prior to his injury. We just called it PE, and Hubert was happy to get involved." explains Sarah.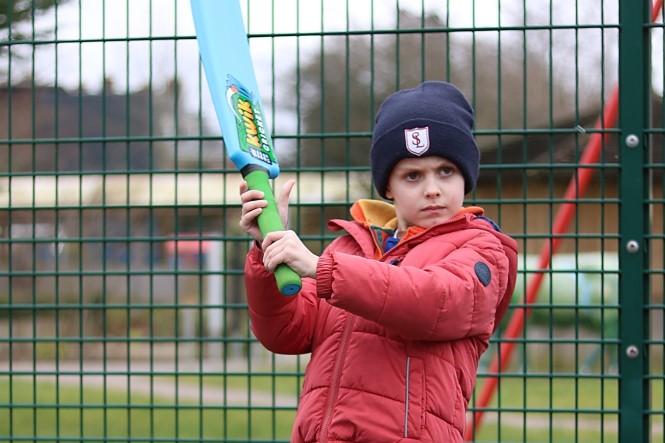 "Psychology was also really important. It's helped Hubert start to process the trauma element of what has happened. He naturally has some separation anxiety from us after everything that has happened. This is completely understandable given what he's been through, but the sessions helped us to start to work through all of that."
Making progress
Hubert is now walking independently and can run short distances. He is now eating and working towards gaining weight, with the NG (Nasogastric) tube having been removed. In addition, he is now back at school and has worked up to being there for a few hours at a time. It is hoped that Hubert will gradually be able to build up to doing full days at school, whilst also taking into account the cognitive fatigue that Hubert experiences. 
Sarah says his confidence grew massively whilst at The Children's Trust and that he enjoyed interaction with his peers and with staff. 
She added: "When we were asked what our hopes and goals were for Hubert when he was first assessed, my husband said most importantly we wanted Hubert to be happy as he had seemed incredibly anguished throughout his time in hospital. Ideally, we wanted him to be able to walk, talk and eat again and enjoy being a little boy. I thought that was a pipe dream. At that point, it looked very unrealistic that those goals would be achieved. 
"My goals were to be able to be a Mummy to Hubert again and not be frightened of being his Mum, which is how I had felt whilst he was in hospital. The Children's Trust has helped us to realise all of those goals.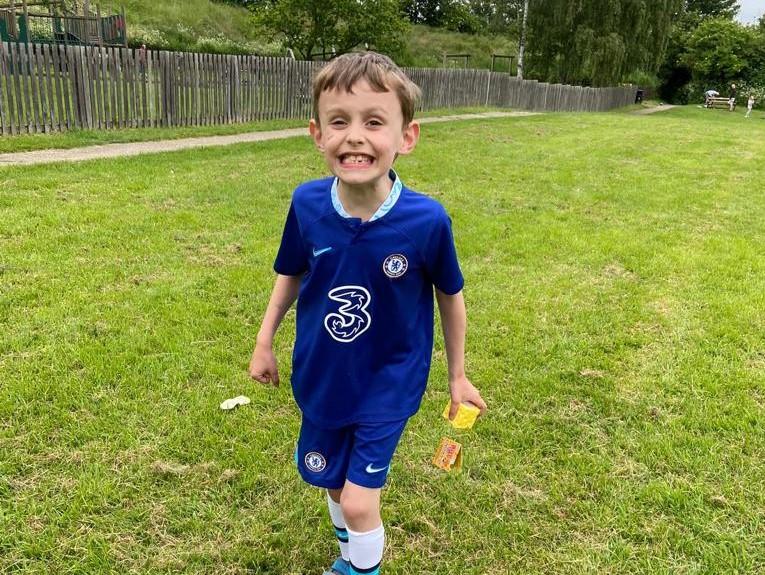 "Our lives changed forever on 30 October 2022. We will never take anything for granted and we know that Hubert has a journey ahead of him.
"We will always hold a special place and depth of gratitude in our hearts for the hospitals, fantastic NHS staff at all levels and very importantly the wonderful Children's Trust who looked after Hubert and optimised his recovery and rehabilitation."