On Monday 16 August, a tennis day at The Children's Trust included a range of inclusive tennis activities for children to enjoy.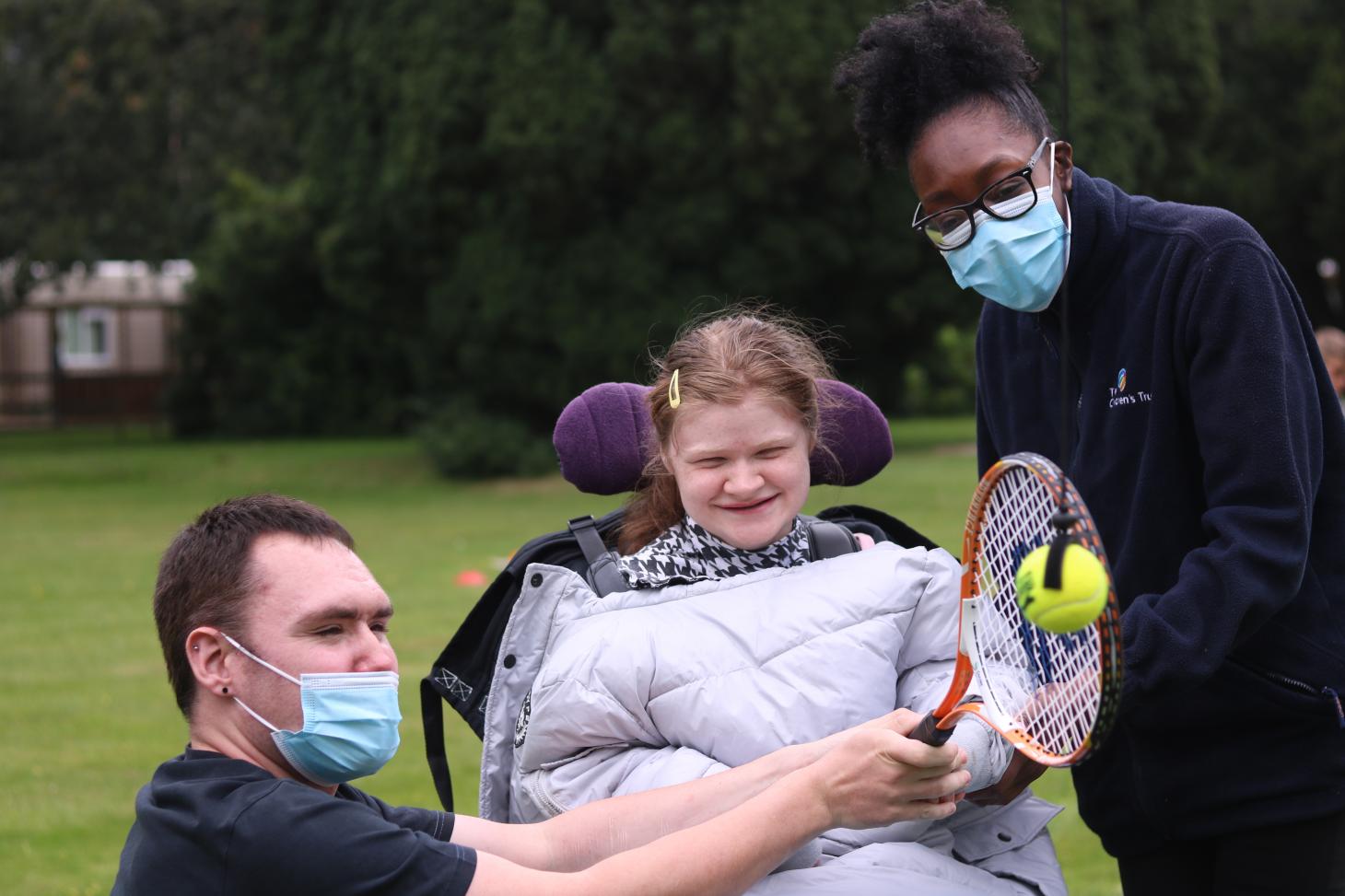 This moved beyond traditional tennis and included audible balls, colourful tennis factory nets, easy-catch happy faces and easy-hitting stations. A sensory activity also took place with children tasting strawberries and cream and touching and smelling grass cuttings. Sharon Tuppeny, Head of Therapy – Rehabilitation, said: "We find that for most children and young people, participation in sport is fun, engaging and motivating.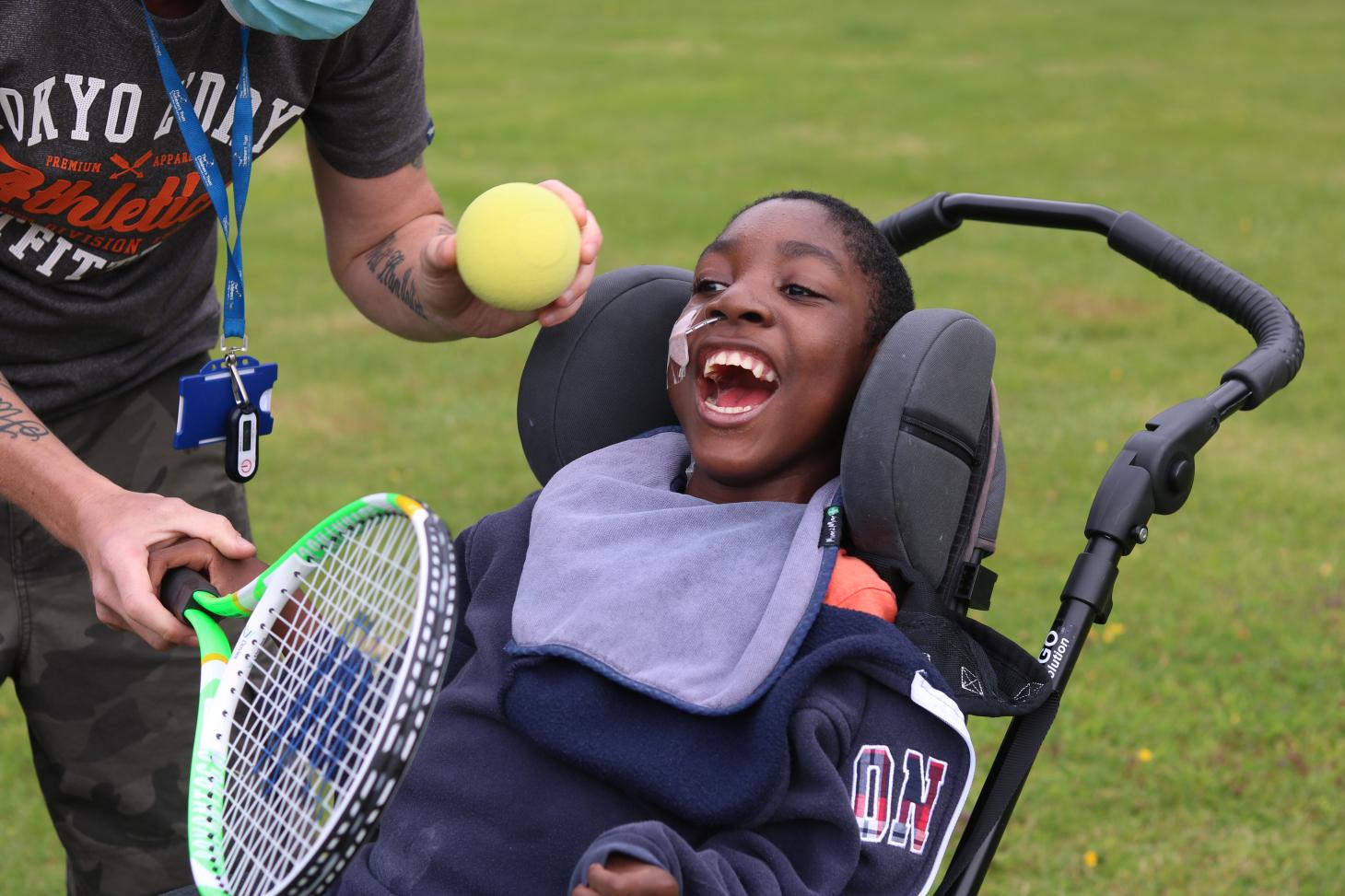 "We want children and young people who have experienced a brain injury to think about their participation within sport and PE once back at school and find that engagement in sport as part of rehabilitation can really help."
Sharon explained that sport can also help with mobility, balance, grasp, coordination, attention, turn-taking, following instructions, as well as social skills.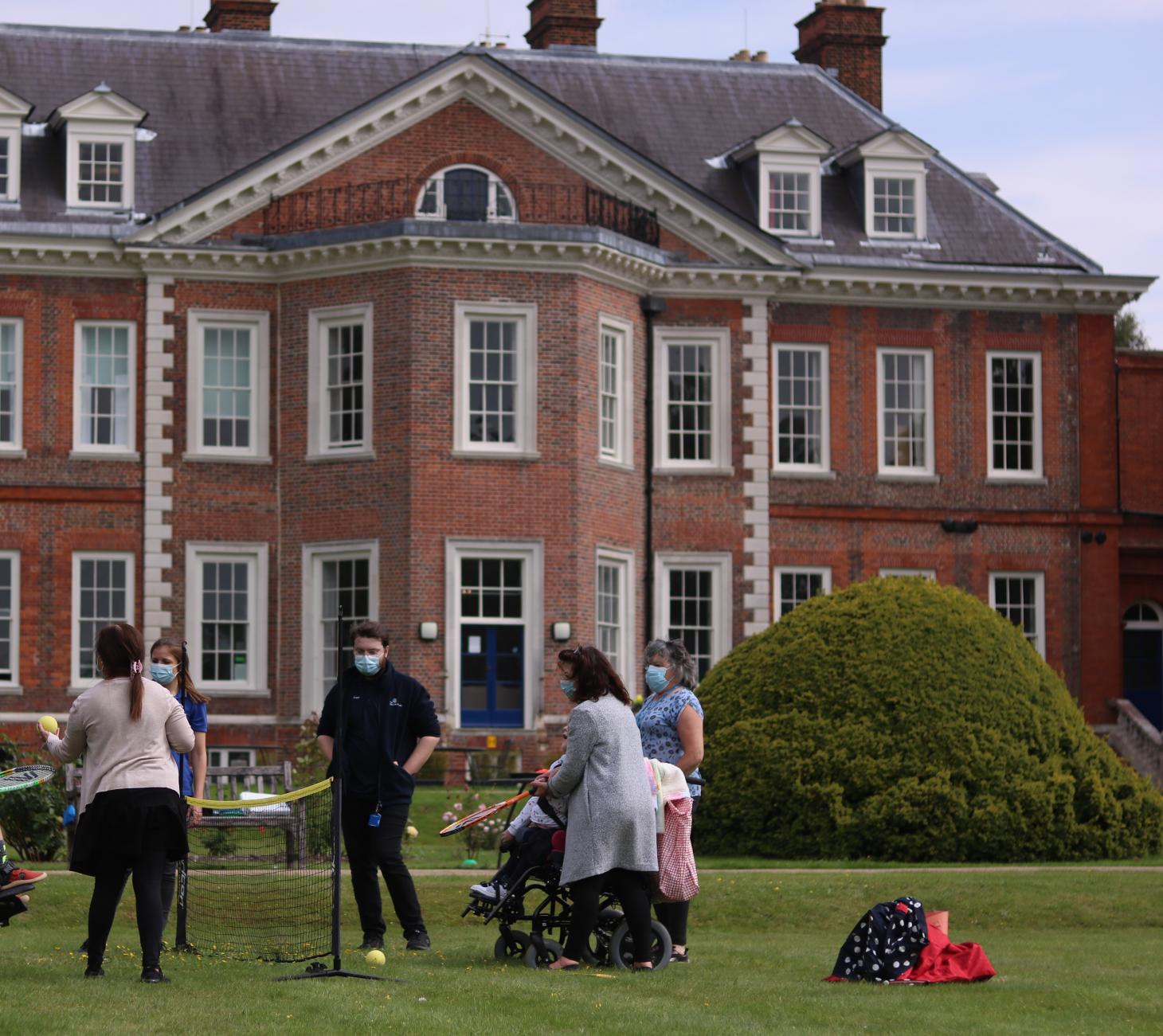 Sharon continued: "It was a very lively day. The children really enjoyed the different and new activities and loved their certificates!"
Staff found the session informative and took away inspiration for adapting tennis activities in the future. Mark Bullock, Inclusive Sports Coach, whose time on the day was funded by the Dan Maskell Tennis Trust, said: "It was great to see the young people and staff so engaged in tennis and developing their skills and confidence."