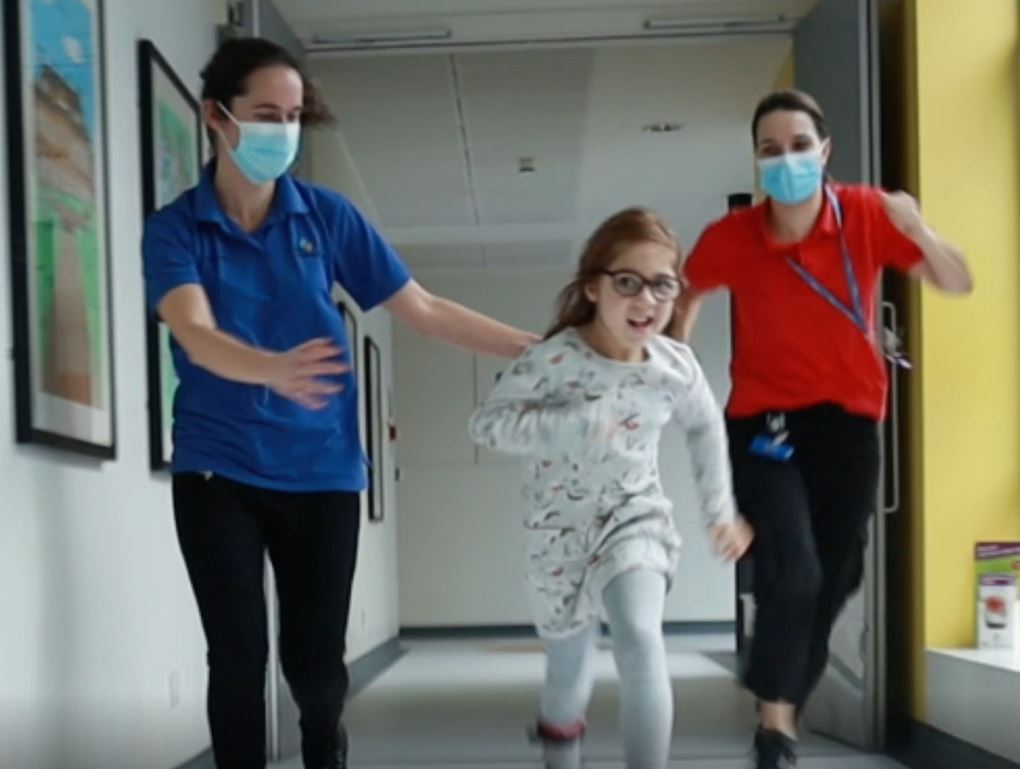 Addie's story
Addison (Addie – above) was born in May 2012 with twin sister, Isabella (Izzy).
Despite looking identical, their personalities were very different. Addie was feisty and boisterous, while Izzy was quieter and tended to follow her sister's lead. Their mum, Katie, recalls, "We clapped and laughed at their achievements. For us, life couldn't get much better."
In April the following year, tragically, things took an awful turn while Addie was napping upstairs.
Katie went to check on Addie - "I popped up expecting to see Addie awake and grinning in her cot. Instead, she was lying lifeless, eyes closed and lips blue. Her whole body was sweating and shaking - I screamed in horror." 
Addison was having a fit. Within minutes, the paramedics arrived and gave medication to ease the fitting. She was rushed to hospital and doctors explained Addie had a rare form of epilepsy and she had suffered a brain injury. 
Fast-forward to August 2020 and Addie underwent surgery to reduce the frequency of her seizures. Before her operation, Addie was active and was able to run, but, after surgery, Addie's right side was weak and she had to use a wheelchair. 
Addie came  to The Children's Trust for rehabilitation to increase her strength and mobility. She wanted to run around with her twin sister, Izzy, and her friends again.
Addie's physiotherapist focussed on reducing her need for the wheelchair through strength training, balance training and hydrotherapy. For Addie this was lots of fun - riding a trike around the site, playing stuck-in-the-mud, tiktok dancing, egg and spoon races, and obstacle races in the soft play area!
By the time she went home, Addie no longer needed her wheelchair and was able to run again! 
Amazing things are happening in the heart of your community and you can be a part of them. Donate today.
Why support The Children's Trust?
Every year 40,000 children in the UK are left with a brain injury as a result of an accident or illness – that's one child every 15 minutes* – and it can be devastating. They may no longer be able to walk, talk, stand, sit, or feed themselves – sometimes all of these abilities.
At The Children's Trust, we aim to help rebuild as many of their skills as possible, as well as their self-esteem. By combining music, singing, arts and crafts, day trips and other activities, with therapy, healthcare and education, children do not focus on what they cannot do, they just do it and have fun.
---
Every penny you donate helps children with brain injury to live their best life. If you can, please help us today - £10 a month, over the course of a year, can help fund a one-to-one therapy session with a brain injury specialist. £25 can help fund a hydrotherapy session for one child as part of their rehabilitation and care programme. We appreciate every gift no matter how large or small. 
---
*Figures drawn from NHS England 2013/14 standard contract for paediatric neurosciences: neurorehabilitation
 
#