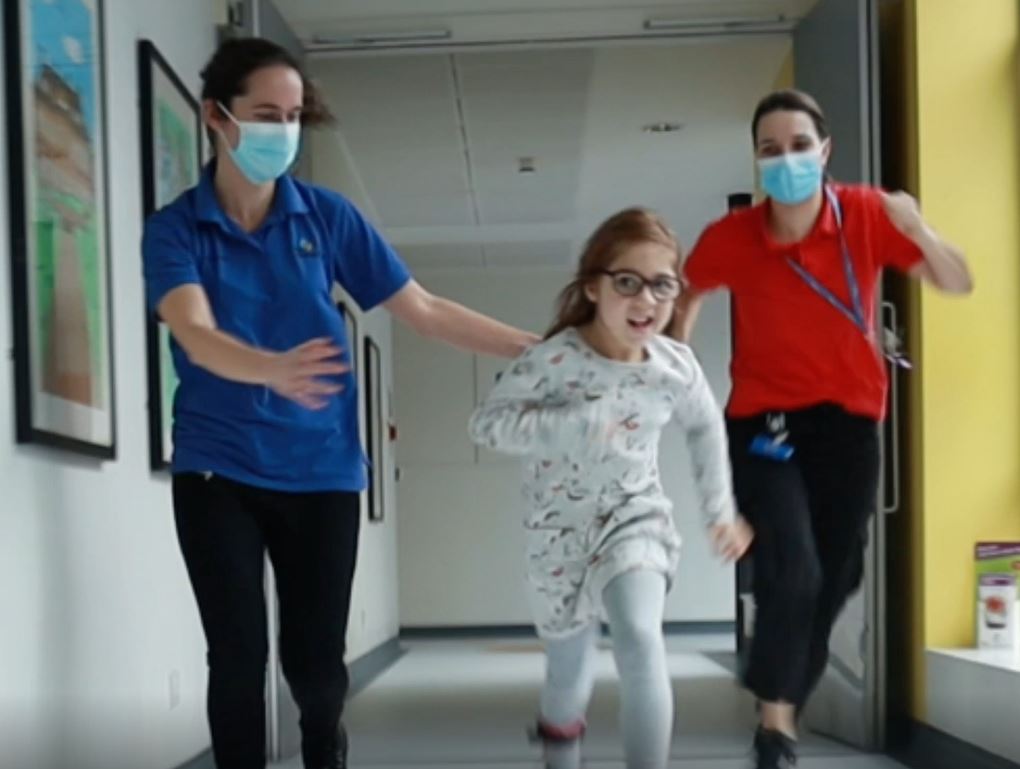 Addie and Bobby
Addie came to The Children's Trust for rehabilitation to increase her strength and mobility after an operation to reduce the frequency of her epileptic seizures. She wanted to run around with her twin sister, Izzy, and her friends again.
Before her operation, Addie was active and was able to run, but, after surgery, Addie's right side was weak and she had to use a wheelchair. 
Addie's physiotherapist focussed on reducing her need for the wheelchair through strength training, balance training and hydrotherapy. For Addie this was lots of fun - riding a trike around the site, playing stuck-in-the-mud, tiktok dancing, egg and spoon races, and obstacle races in the soft play area!
By the time she went home, Addie no longer needed her wheelchair and was able to run again! 
When Bobby was just five, he came to The Children's Trust for rehabilitation after being hit by a car. Bobby had always been a chatty little boy, but after his accident, he could only make noises. It was devastating for his family. However, using music, along with speech and language therapy, Bobby learnt to communicate and talk again.
He can now tell his mum what he needs without having to point, such an incredible achievement! And what's more, on the day he left The Children's Trust, Bobby was able to get up and out of his wheelchair to ring the big brass 'going home' bell with everyone cheering. 
Why support The Children's Trust?
Every year 40,000 children in the UK are left with a brain injury as a result of an accident or illness – that's one child every 15 minutes* – and it can be devastating. They may no longer be able to walk, talk, stand, sit, or feed themselves – sometimes all of these abilities.
At The Children's Trust, we aim to help rebuild as many of their skills as possible, as well as their self-esteem. By combining music, singing, arts and crafts, day trips and other activities, with therapy, healthcare and education, children do not focus on what they cannot do, they just do it and have fun.
---
Every penny you donate helps children with brain injury to live their best life. If you can, please help us today - £10 a month, over the course of a year, can help fund a one-to-one therapy session with a brain injury specialist. £25 can help fund a hydrotherapy session for one child as part of their rehabilitation and care programme. We appreciate every gift no matter how large or small.
---
*Figures drawn from NHS England 2013/14 standard contract for paediatric neurosciences: neurorehabilitation
 
#