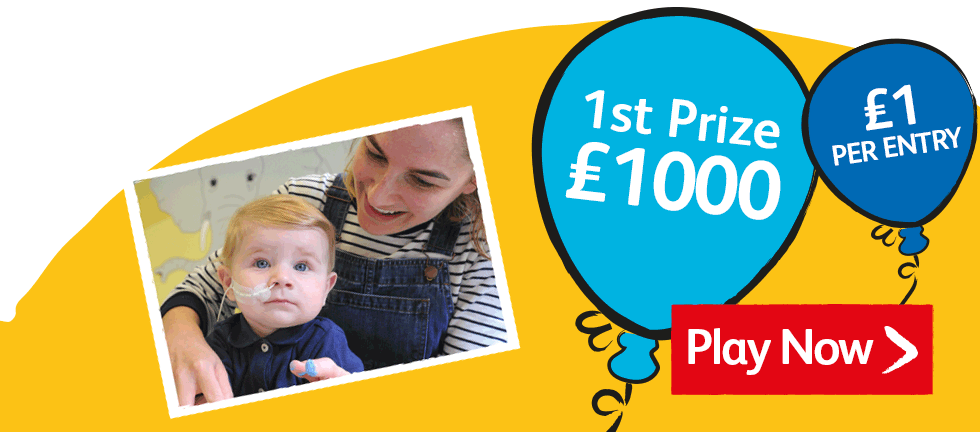 How to play
It's so easy to start playing our Weekly Lottery. Follow the simple steps below and you'll soon be in with a chance of winning one of 18 guaranteed cash prizes, including our £1,000 first prize, every week!
You choose how many entries you want
Sign up securely online
We'll send you your lucky numbers
It's that easy! The draw happens every Thursday and we'll contact you if you win.
Play now ►
Find out if you're a winner!

Remember - you must be over the age of 16 and be a resident in the UK to play.
How playing the Weekly Lottery helps
Over 40,000 children are left with a brain injury after an accident or illness every year*. Every time you play our Weekly Lottery, you'll be helping children like Samuel (pictured) make the best recovery possible.
Samuel made amazing progress at The Children's Trust thanks to the physiotherapy and speech and language therapy he received.
*Figures drawn from NHS England 2013/14 standard contract for paediatric neurosciences: neurorehabilitation
"I've been supporting The Children's Trust by playing their lottery. It was a surprise and a delight to win £1,000!"
- Mr Winn, Surrey
Over 5,500 people like Mr Winn have already won with our Weekly Lottery. The sooner you start playing, the sooner you could be a winner too!
Contact our Supporter Care team
Have you got a question or need some help signing up? Let our Supporter Care team know and they'll be more than happy to help you out.