Taddies offers a warm welcome to children aged 0-5 with any additional needs. As a free-to-attend playgroup where children are accompanied by their parent/carer/guardian, sessions usually run every week. Younger siblings are also welcomed to the group.
Staff from the School organise and set up a range of activities which provide opportunities for sensory-based play, exploration and also promote parents and carers to socialise in a relaxed environment.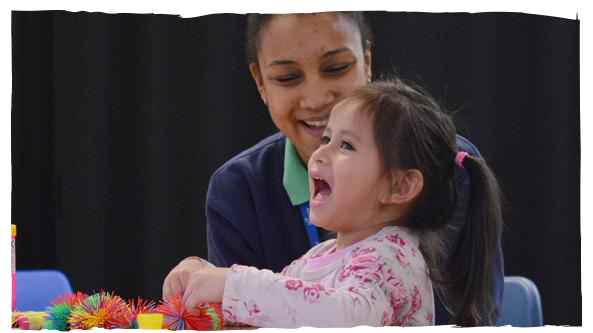 Activities include:
messy play
soft play
musical fun
massage and sensory stories
sand and water play
interactive play with adapted toys and with
regular opportunities to use and explore light
touch and sound within sensory rooms.
Sessions offer a choice of free flow activities both indoors and outdoors. Family learning opportunities are also offered in this group where information and support is made available to parents/carers on a number of topics.
For further information on Taddies and session dates, please contact us on 01737 365 810.