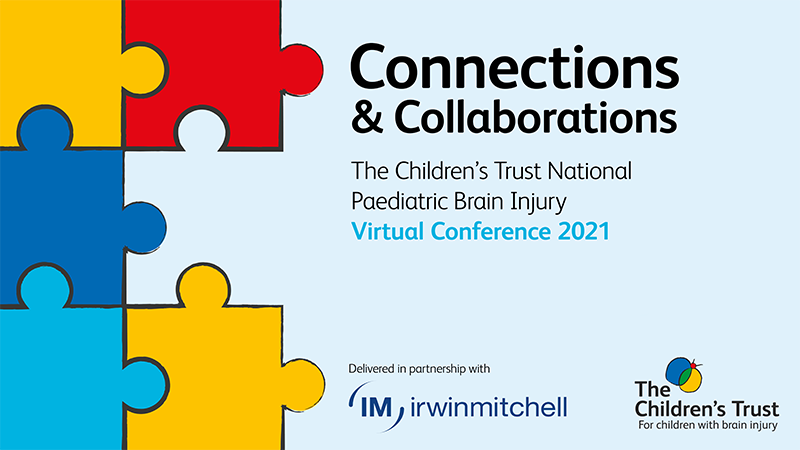 National Paediatric Brain Injury Conference 2021
We are pleased to announce that our new date for this conference is Thursday 13 May 2021
"A must attend event for healthcare and associated professionals working in this field."
This conference will explore some of the fundamental elements involved in a child's recovery following an acquired brain injury. Whilst there are many elements to the rehabilitation journey, this conference will specifically focus on family, mental health, technology, transition and education. We will look at each one in detail and how they interlink and connect with one another to help a child, and their family, achieve their rehabilitation goals.
Bringing together some of the industry's leading clinical professionals, delegates can listen to experts including consultants, doctors, surgeons, nurses, and therapists, alongside case managers and medico-legal professionals. Utilising and reporting on the latest evidenced-based research, the conference is "a must attend event for healthcare and associated professionals working in this field."
We are pleased to share our 2021 conference programme (please note this is subject to change):
09:00 – 09:30  Networking & exhibitor presentations
09:30 – 09:35  Sponsor's welcome - Sarah Griggs, Partner, Irwin Mitchell
09:35 – 09:45  Welcome and introduction - Dalton Leong, Chief Executive, The Children's Trust
09:45 – 09:50  Conference chair and host - Anna Maw, Consultant Paediatric Neurologist, Addenbrooke's Hospital  
09:50 – 10:25  Social and emotional impact of lockdown on family recovery post ABI and Q&A - Gerard Anderson, Head of Brain Injury Services, CBIT
10:25 – 10:40  Break, networking, exhibitor presentations
10:40 – 10:45  Welcome back
10:45 – 11:25  Life at The Children's Trust and Q&A - Louise Owen, Principal Clinical Psychologist, The Children's Trust, and Annabee
11:25 – 12:00 - How to ensure that the educational and social care needs of children with brain injuries are met and Q&A - Oliver Studdert, Partner, and Steven Baylis, Associate Solicitor, Irwin Mitchell
12:00 – 12:05 - Chair round up
12:05 – 12:40 - Lunch, networking, exhibitor presentations
12:40 – 12:45 - Welcome back
12:45 – 13:30 - The "non-one-size-fits-all principle": novel technologies in paediatric neuro-rehabilitation and Q&A - Dr Meyer Heim, Chief Medical Officer of the Rehabilitation Centre, University Children's Hospital in Zurich            
13:30 – 14:05 - Strengths and challenges for gaming interventions following a brain injury in an adolescent inpatient setting and Q&A - Charlie Danger, Advanced Practitioner Assistive Technology, The Children's Trust
14:05 – 14:15 - Networking, exhibitor presentations
14:15 – 14:20 - Welcome back
14:20 - 15:00 - The development of guidance for returning to education following an ABI and Q&A - On behalf of the National ABI Education and Learning Syndicate (N-ABLES), Dr Gemma Costello, Head of Psychosocial Services, The Children's Trust and Dr Emily Bennett, Consultant Clinical Neuropsychologist at Nottingham University Hospitals NHS Trust
15:00 - 15:10 - Close
15:10 - 15:30 - Networking
Pending APIL and RCPCH accreditation. 
#NPBIC21
We would like to thank Irwin Mitchell for kindly sponsoring this virtual conference.

Thank you to our virtual exhibitors, Harrys Hydrocephalus Awareness Trust, Proveca, Lusio Rehab, Snap care and Summit medical and scientific who will all be joining us on 13 May.