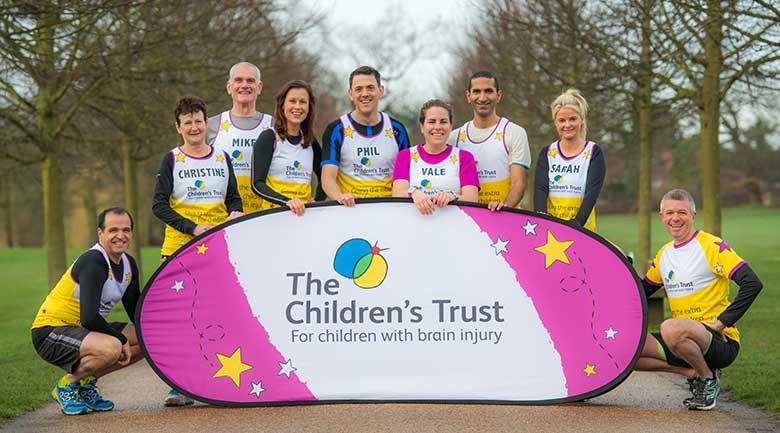 Brighton Marathon 2022
Entry to join The Children's Trust team for 2022 Brighton Marathon is now OPEN!
The race route for the Brighton Marathon starts with a loop of gorgeous Preston Park, then takes in the best of the city centre including Brighton Pavilion and fabulous stretches of coastal road, including panoramic views where the glorious South Downs meet the English Channel.
Demand for places was high in 2021, but you can guarantee your spot at the start line by running on behalf of The Children's Trust. We ask runners to pay a £25 registration fee and pledge to raise a minimum of £350 in sponsorship to enable us to help children with brain injury live the best lives possible.
By running for us, you will receive:
A runners' pack full of fundraising advice and tips
Our very own Children's Trust branded running vest or t-shirt
Materials to inspire you and support your fundraising
Advice on the best training and nutrition resources
On the day cheering from our brilliant Cheer Squad
"Thank you so much for all your support before and during this marathon experience - I got a personal best! Brighton was fantastic and the atmosphere was amazing - and it was great to meet The Children's Trust team"
Own place runners, join us! If you manage to secure your own place in the Brighton Marathon, we would love to have you in our team! There is no minimum sponsorship, and you will still receive the same benefits as the rest of the team.
If you have any questions or would like to register, please contact the Events Team on 01737 365 019 or send us an email.