A family has shared the journey of Alby Dobinson who was hit by a truck in 2007 at the age of 13.
The emotional story takes the reader into the family, immersing them from before the accident through to the day itself, time spent in various hospitals, and recovery and rehabilitation over the following years.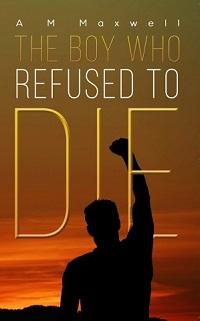 The biography The Boy who refused to die inspires and the reader feels they know the different members of the family and friends, particularly mum Lisa, stepdad Mark and younger brother Jimmy.
Alby spends time in Great Ormond Street Hospital and has rehabilitation at The Children's Trust, where he speaks for the first time since his accident. The reader is also inspired by Alby's return to school, stepdad Mark (a novice runner) taking part in the London Marathon raising funds for The Children's Trust, and how mum Lisa always tries to remain upbeat and determined despite the hurdles the family faces.
The book also covers Alby and Lisa and Mark's friendships, exploring how they are affected following Alby's brain injury. And the reader is immersed in Alby's contribution at the end of the book.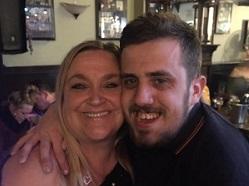 The author Anne Maxwell is a friend of the family and this comes across in the detail of the story. Anne said: "This book details years of rehabilitation as family members recount their own experiences with humour, regret and acceptance, plumbing the depths of despair and soaring to the heights of joy.
"This is a story that will amaze and inspire. It is tinged with sadness but the overwhelming message is one of courage and the triumph of one very determined young man and his family." The Boy who refused to die is published by Austin Macauley Publishers and can be purchased in Waterstones, Amazon and other bookseller websites.